Book your next event and receive up to $1000 at Shoes of Prey.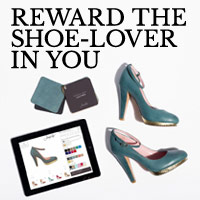 Book your next meeting or event at Rydges, QT, Art Series or Atura Hotels and select a $250 Shoes of Prey Gift card when spending $5,000 or more.
And for every additional $5,000 spent on your event, your gift card value increases by $250 to a maximum of $1,000.
Plus, you could be 1 of 12 WINNERS! For every event booked, you automatically receive an entry into the prize draw to win a Shoes of Prey $250 Gift Card, uncapped!
Select your destination and enquire today about how Rydges can bring it all together for your next event or conference.
Reward the Shoe-Lover in you!
Patrick Scheiber
Director of Sales –
Conference & Events
+61 428 264 154
patrick_scheiber@rydges.com
CiCi Ju
Business Development Manager
Conference and Events
+61 433 499 996
cici_ju@rydges.com