All events booked in the month of May will receive one hour free room hire at Spirit Station Pier, one of Port Melbourne's most unique waterfront venues!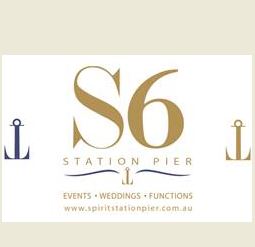 All bookings made at Spirit Station Pier in the month of May will be given 1 hour free room hire! All functions that run for 5 hours at Spirit Station Pier receive free room hire. Book in May and take advantage of a 6 hour event without any room hire fee.
Here at the water's edge in trendy Port Melbourne, sitting on the iconic Spirit Station Pier, is a most unique venue. Spirit Station Pier is a circa 1930 building – formerly a pier kiosk & waiting room for passengers boarding the paddle steamers in the 1930s. But there will be no waiting for you or your guests, as Spirit Station Pier boasts top-notch service levels and catering which is a world away from kiosk food.
Dripping with historic character and bubbling with possibilities, Spirit Station Pier offers you a contemporary and inspiring atmosphere in which to hold your function. Your very experienced hosts believe everything is possible and nothing is too much trouble. They are experts at bringing dreams and themes to life.
Whatever your type of function, Spirit Station Pier offers an unparalleled location, amenity, and service capability. Only 5 minutes from Melbourne's CBD, situated on the historic Spirit Station Pier, this heritage building boasts a wonderful vista down Melbourne's longest pier and over the bay.
If you want your function to strongly feature music, Spirit Station Pier is the only venue on Station Pier that has a 24 hour liquor licence. The venue also features a state of the art DJ booth including all lighting, speakers, sub and smoke machine.

Spirit Station Pier caters for a multitude of functions from Birthdays to Weddings to Engagements and Corporate Cocktail parties. Let the dedicated and creative Functions team work with you to bring your vision for your event come to life.
Spirit Station Pier would love to arrange a time to showcase the venue to you. If you have any further enquiries please do not hesitate to get in contact with the team:
P: 03 9646 4330
E: events@spiritstationpier.com.au
www.spiritstationpier.com.au