There's never been a better time to trial our new event engagement tools and keep the conversation going at your event. Staging Connections are offering 20% off Event Tweet and Event Poll for events held during May and June.*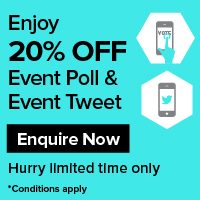 Get your audience talking
There's never been a better time to trial our new event engagement tools and keep the conversation going at your event. Staging Connections are offering 20% off Event Tweet and Event Poll for events held during May and June.*
What is Event Tweet and Event Poll?
Event Poll is a web or SMS-based questionnaire platform that allows both in-room and webcast audiences to participate in live polls at your events. In its simplest form, it works via web based responses or text messaging so even those on trusty Nokia 3315s can participate. The great thing about Event Poll is the responses are displayed in real time, with insights and results delivered to you post the event.
What is Event Poll used for?
Manage Q&A sessions
Test audience on new product training
On the spot audience feedback
Voting and surveying
Determine topic trends for what the audience is interested in
Entertaining ice-breaker and attention revival technique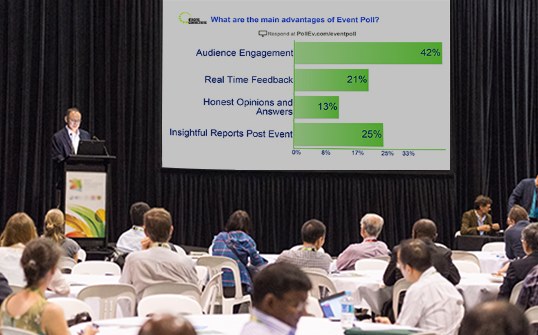 Event Tweet allows you to capture your in-room and webcast audiences' tweets, Facebook and Instagram posts through a dedicated hashtag and send them live-to-screen on a branded template of choice. Posts can be scrolling as audiences comment on ideas, or presenters can ask questions with audience's responses captured in the social feed and displayed on screen – a great way to ignite feedback and conversation.
What is Event Tweet used for?
Capture the entire event conversation in a single thread
Share audience thoughts and feedback
Post Q&A questions
Entertaining and interactive audience engagement tool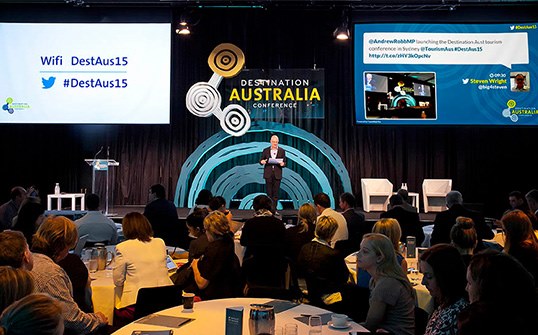 As the leader in audio visual events, Staging Connections understands the growing importance social media plays in maximising the event experience. Event Poll and Event Tweet are simple and cost-effective tools that enable greater engagement with your audience and extend your event space to the online world.
This offer is only available for a limited time. Click here to grab this great offer today.
1800 209 099
info@stagingconnections.com
http://www.stagingconnections.com/20-percent-off
*Conditions apply, visit www.stagingconnections.com/20-percent-off