Already regarded as one of Brisbane's most sophisticated and stylish venues for events, the heritage listed Customs House unveiled a stunning new function space last year, one that ticks all the boxes for elegant events in the CBD.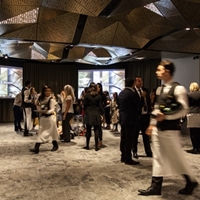 Spectacular views of the river and Story Bridge, striking architecture and modern amenities are just the icing on the cake for upscale affairs in The River Room, so named for it's riverside location in the surrounds of the historical Customs House. Once a part of the Queens Warehouse, the brand new space flows seamlessly out onto the waterfront terrace, making for breathtaking backdrop to any occasion
Inside the new space, the most eye-catching feature is a dazzling geometric ceiling, an architecture designed pattern of triangular bronze panels which give a unique, contemporary edge to the classical setting.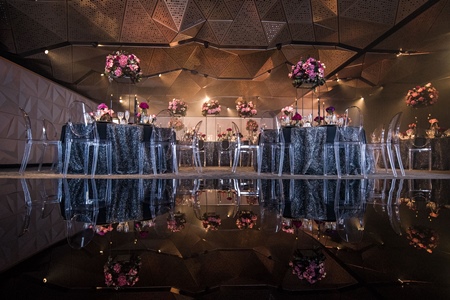 The flexible space can be adapted to host banquets for up to 120, cocktail soirees for up to 200 and cabaret style events for up to 100. The River Room can also be transformed into a theatre for an audience of up to 200. For smaller functions, a moveable wall can create more intimate spaces, while those planning welcome drinks for their event can take advantage of the curtained cocktail area.
State of the art amenities include three high definition data projectors with built in wide screens, HDMI connections, touch panel controls, and wifi availability.
The new space will be catered to by the award winning Customs House catering team, with menus to suit any style of event, large or small. All inclusive packages are available or alternatively our Event Coordinators can organise a quote to suit your specific requirements and our kitchen brigade will be happy to tailor a menu to impress your guests.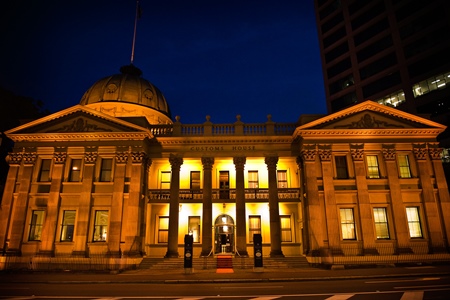 Customs House has five event spaces most with river views and all with natural light. The Long Room is the perfect setting for large functions with its majestic view beneath the building's huge copper dome and with access to the Coles Myer balcony overlooking the river. The Sylvia Jones Boardroom is an exquisite, formal showpiece featuring crystal chandeliers, marble fireplaces and an 1880's heritage cedar table. The elegance of this room is echoed in the finest crystal, silverware and napery for dining.
A Brisbane icon, Customs House is a highly awarded function venue which has been catering to a wide range of events for over 20 years. The River Room, specifically designed with corporate functions in mind, will provide a contemporary addition to their line up of exquisite event spaces. The River Room is now taking bookings for corporate events.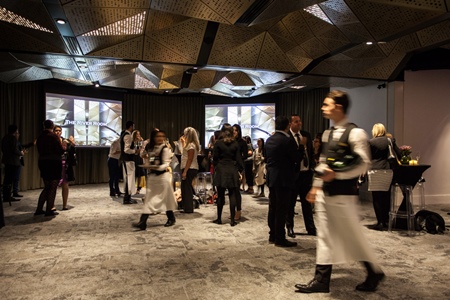 Name: Customs house
Address: 399 Queen Street
Brisbane QLD 4000
Bookings:
Tel: (+61 7) 3365 8999
Email: events@customshouse.com.au
Website: www.customshouse.com.au
Social Media: