Book an event at one of Dockside Group's iconic Sydney waterfront venues receive the special price of $74pp* for lunches, dinners, cocktail functions, or full day conferences!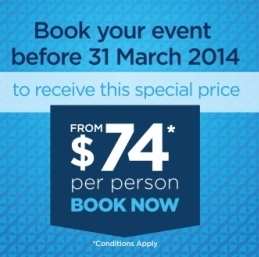 Dockside Group is kicking off the New Year with a competitive corporate events offer.
Book an event at one of Dockside Group's six iconic Sydney waterfront venues and restaurants before 31 March 2014 and receive the special rate from $74* per person for corporate lunches, dinners, cocktail functions, or full day conference packages to be held before 31 August 2014.

Under the leadership of Beverley Parker, Executive Director of Sales and Marketing, Dockside Group reconsidered their event packages to action specific strategies in order to leverage current market fluctuations.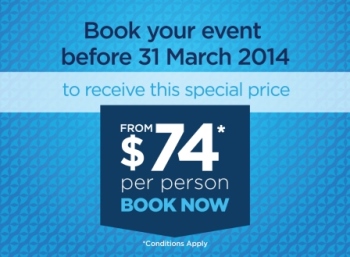 "In developing a new corporate events offer for national and international events, we looked at the significant market changes occurring now that the Sydney Convention & Exhibition Centre has closed for redevelopment.

"We are committed to supporting the business events industry in Sydney throughout this period of significant change and have tailored this offer to suit," added Ms Parker.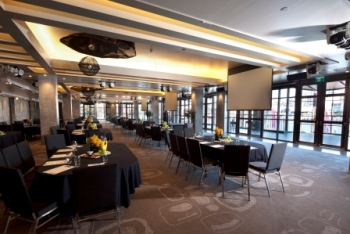 Tracey Clarke from Learnx Foundation has already taken up the offer for a conference and explained the outcome.

"We hold numerous full day conferences each year; this offer accommodates the variety of event styles at a competitive rate. Even throughout this period of change, Sydney is still one of our chosen destinations for events.

"From our previous experiences working with Dockside Group, the venues are superb and Dockside Group's hospitality is second to none," said Ms Clarke.

The corporate events offer is available for events held at Dockside Group venues including L'Aqua, Dockside and Star room, which all provide impressive views over Darling Harbour. In addition, the offer can be used at Dockside Group restaurants at The Rocks, including Waterfront, Wolfies and Italian Village, all which boast an enviable harbour side location at Campbell's Cove.

To learn more about the offer visit http://docksidegroup.com.au/whats-on/corporate-offer 

*conditions apply, please contact Dockside Group for full terms and conditions.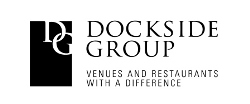 www.docksidegroup.com.au
T: 1300 117 118 (Australia)
+61 2 9333 3800 (International)
F:  +61 2 9333 3899 (Fax)
enquiries@DGvenues.com.au