Say hello to Melbourne's newest penthouse.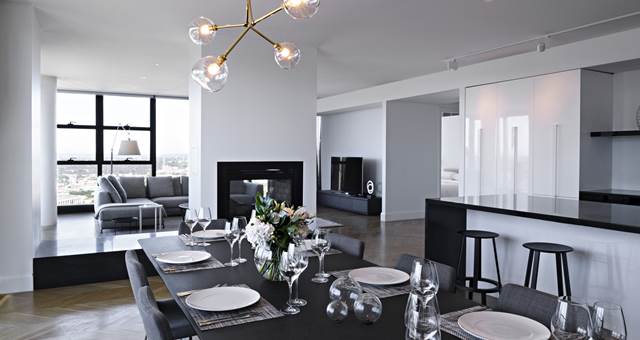 Say hello to Melbourne's newest penthouse.
Located on the 31st floor overlooking Parliament House and the Melbourne Cricket Ground, the new three bedroom suite was styled by the design studio of Hecker Guthrie.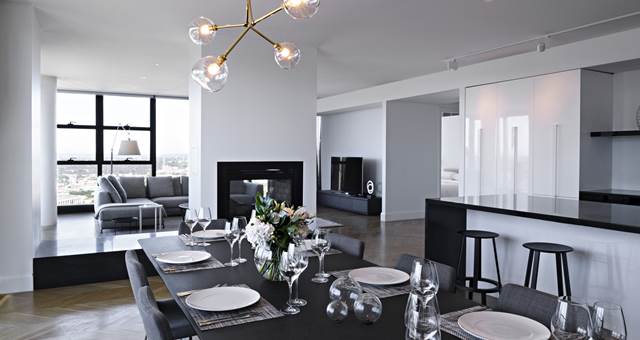 With a large lounge area overlooking a gas fireplace, floor-to-ceiling windows, a large open terrace with an outdoor table for six people, and all the latest technology including a 65" UHDTV in the living room and 40" smart TV's in all of the bedrooms, The Penthouse offers a top-of-the-range experience.
The full size designer kitchen is equipped with European appliances, including a wine cellar fridge, and the large dining table can seat up to ten people. The guestrooms each have their own bathroom, and the  master bedroom has a walk-in wardrobe and private balcony.
The Penthouse also has a study that can be transformed into a private spa so that the hotel's therapists can give in-room treatments. Private laundry facilities are provided and there is complimentary Wi-Fi.
A stay at The Penthouse also includes Champagne upon arrival and private breakfast in the suite. Prices start at $7,000 per night (minimum two pax and maximum six pax).