Read on for an update of what's happening in 2017 with the A LIST Open House exhibitors.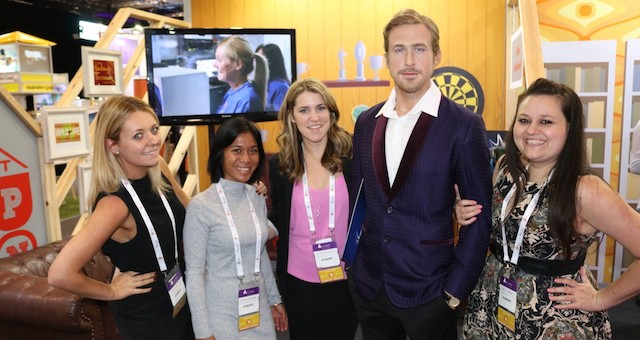 Read on for an update of what's happening in 2017 with the A LIST Open House exhibitors.
Daniel Marshall – Your Corporate Kitchen
Essentially the Your Corporate Kitchen concept is a team building leadership development program that's based around the disciplines of the fine dining industry. We take corporate clients, bring them into our venue and teach them how to restaurant not only efficiently but essentially for their clients, for the staff, for their family, for their customers.
So we are going to see how they work day-to-day, bring them into a restaurant and see if they can work together as a team, again within those different disciplines like running a bar and working in a kitchen, but also working in the front-of-house and waiting on table to see if they are actually up to it and they can run their own restaurant for their own people
We are Melbourne-based, but we have facilities in every state – Sydney, Perth and Adelaide are up and running and we are about to announce Brisbane over the next couple of months
One of the venues we use is Steel Bar and Grill in Sydney. It is beautiful venue and has the visual aspect we are looking for. A company can come in and see their people working in the bar and kitchen which is behind some big glass windows. They see what's going and what's happening and, most importantly, they can see they are working as a team to make this restaurant working efficiently.
Caroline Hutchison – Backdrops Fantastic
Historically we are a backdrops/theming company but at AIME we are promoting the modular wall with eight different designs that is really cool for lighting, and projection mapping and blending.
It is a great upsell for AV companies and has been very popular because you can put lighting on it. And for corporates and PCOs because it is different to black drapes or a custom stage set that no one can afford with small budgets
We have had a huge reaction. We have exhibited at AIME with A LIST Guide for the last three years and each year we have had a different product that we have used. This year we are showing the depth of our product range with the Austrian drapes – people just love it. We have had lots of really good feedback which is what I like about it.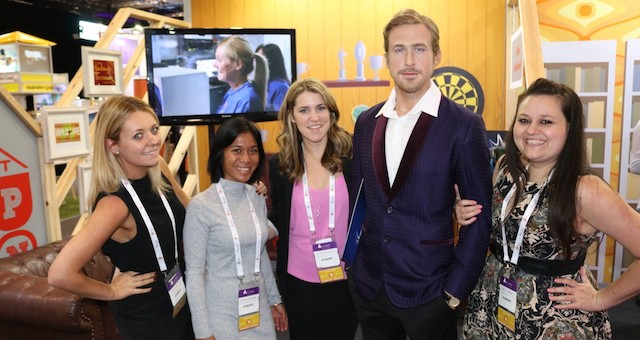 Elizabeth Curtain – Merlin
We have the Legoland Discovery Centre opening up in Chadstone Shopping Centre in Melbourne – it will be the first in Australia. This is a full Discovery Centre with rides, play zones and movies, and will be a permanent fixture at Chadstone and will be operated by Merlin from 18 April onwards. (more information on Facebook – including The Brick Factor competition to choose the Master Builder a couple of weeks ago). There will also be adults-only events for Legoland.
We run Aquarium After Dark on the last Friday of every month that includes a roving tour of the aquarium, as well as cocktails on arrival, food and drink. Guests get to see everything and have a great time.
In terms of trends, I feel as though everyone is looking for something different, so if somewhere has been pretty popular, they will try and find somewhere else after a while – nothing lasts too long – everyone is looking for that unique selling point.
Hannah Manning – The Publican Group
We have a new venue on Southbank called Hopscotch and we are about to open a new venue called Fargo & Co that is located in the old Commonwealth Bank (open by the end of the year – pics on Facebook).
Frose is the drink of summer. We launched Frose at Hopscotch and it has been very popular on the summer days. The Frose trend came from Europe and has made its way to Australia and it is a classic slushie – it is the modern day Margarita but tastier. Weddings, corporates and the leisure market are all getting into it.
Fargo is currently in concept stage on Swan St in Richmond. The venue is an old bank that has three levels, as well as a private space and rooftop, downstairs bar and restaurant area. It's likely to open mid-year.
Hopscotch is an old world restaurant and bar on Southbank. The menu used to be from around the world but now we are focusing on the craft and cocktails and wine on tap. Frose is available at Hopscotch and there is also a micro brewer in house. Every 4-6 weeks, we are doing six kegs and the brewer changes. The menu is designed to have a street food vibe that matches with the beverages and we have also just launch poke bowls.
The venue can be hired for exclusive-use from Mon-Wed. There is also a river terrace area that can be hired for 140 people, and also a new courtyard that will be available from April/May.
To view a video of A LIST Open House, click on the image below: