David Phillips, owner of Dave's Brewery Tours, has added a new Sydney Northern Beaches beer tour to his offering.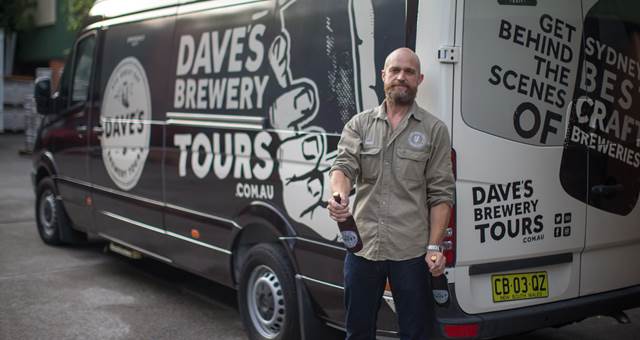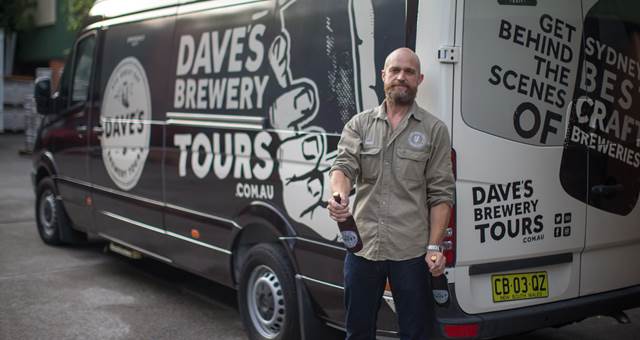 David Phillips, owner of Dave's Brewery Tours, has added a new Sydney Northern Beaches beer tour to his offering.
The only company to do organised brewery tours in Sydney, Dave's Brewery Tours, will now visit Modus Operandi, 4 Pines and Nomad Brewing Co in what he has dubbed the 'Northern Exposure' tour.
Following on from the success of the Hipsters and Hops tour in the city's Inner West, Dave developed this tour to highlight the vibrant local brewing scene and get more people engaged with it.
The new tour last seven hours and includes transportation, lunch and plenty of fresh craft beer and cider.
Phillips said, "Our Northern Exposure Tour includes the most awarded breweries in the country, having taken out six of the 10 available Craft Beer Industry Association awards recently. More people need to know about this through experiencing the breweries and beers first hand, and if we can do anything to make this easier, informative, safe and fun than we will.
"Our tours are for those who like to sample great beer and food. This isn't about quantity, it's about those who enjoy learning and tasting. We encourage responsible drinking on all our tours and we have found that Sydneysiders and visitors like this," said Phillips.
This year will also see Dave's Brewery Tours launching weekday 3-in-3 Hour Tour of the Northern Beaches so the time poor can still experience the best of the Northern Beaches brewing scene.  Along with departures from Manly and the city, the aim is to make it easier for people to experience beer on the beaches and truly get behind the scenes at local breweries.
"It is a fantastic opportunity for those living in the area to jump on a bus and be safely taken to visit their local brew-houses. Often times we find that people have not visited the breweries in their own town, so this is a great way to find out who is brewing in your area and to show support for local businesses" said Phillips.
Dave's Brewery Tours cater for a maximum of 10 people on the scheduled public tours. Private charters and corporate groups are also available up to 24 people. Pick up points are at both Central Station and Manly.
More information, click here.