Gordon Ramsay's former sous chef has just opened Australia's first 'make your own crumble dessert' bar.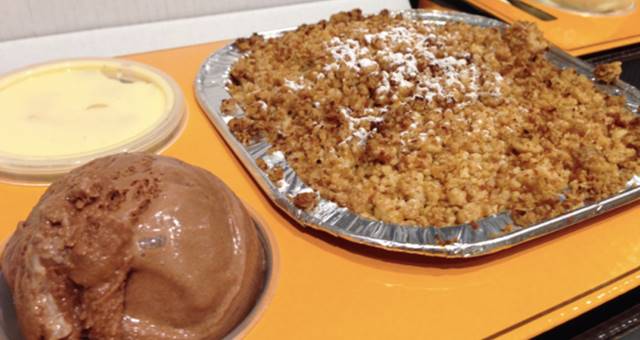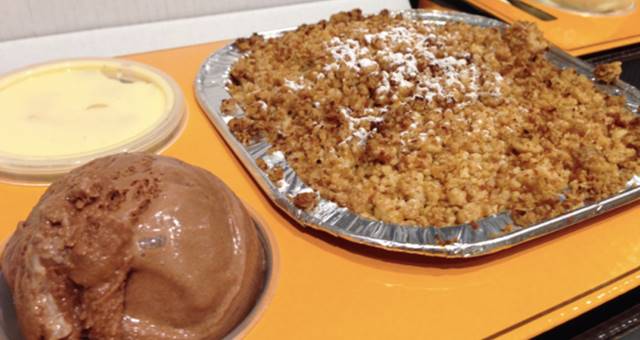 Luke Stack, who has recently returned from overseas where he worked as Gordon Ramsay's sous chef, has just opened Australia's first 'make your own crumble dessert' bar.
Located inNewtown, Sydney, the dessert bar is called 'Crumble Top'.
Crumble Top is designed to offer Australians the opportunity to create and eat the type of dessert 'Grandma' used to make – hot delicious apple pies, berry crumbles, fruit crumbles and apple cinnamon crumbles with custard, vanilla ice-cream and raspberry coulis.
The concept is simple: Pick your filling, pick your topping, pick your ice-cream and pick your sauce.
The staff at Crumble Top will then bake the dessert for you.
According to Stack, "It is hard to find good old fashioned wholesome desserts like Grandma used to make. People want good old fashioned food that tastes like real food and they want decent portion sizes. Our ingredients are hearty, healthy, full of flavour and our portion sizes are huge.
"Australians are sick of having to pay large amounts of money for food which looks great artistically but doesn't satisfy the tummy.
"Crumble has always been an Australian favourite.
"I am bringing back the opportunity for people to relive their childhood and create the great crumble desserts that they grew up with.
"Our desserts are old fashioned dessert classics which are considered comfort foods by many who treasure the delicious taste of homemade cooking."
Crumble Top is located at 125 King St, Newtown NSW.