Who doesn't want to be picked up by super hero?!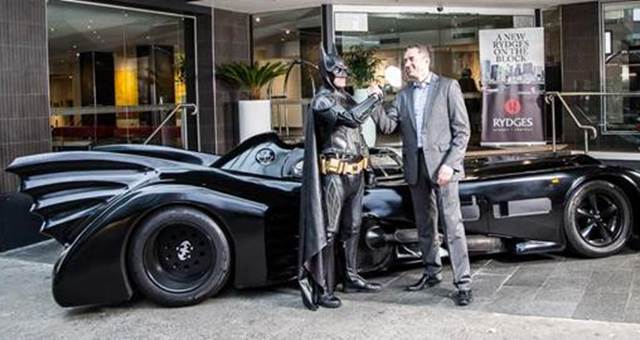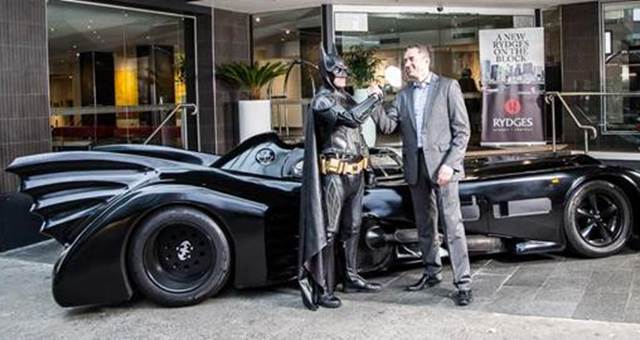 Who doesn't want to be picked up by a super hero?!
Imagine having the caped crusader show up at your next event in a hand-made replica of the vehicle used in Tim Burton's 1989 blockbuster film.
This car is the only one of its kind in the southern hemisphere and is made from original body panel spares that were built for the original production.
The (Aussie) Batmobile's owner and creator Zac Mihajlovic — who proudly wears his replica Batman suit and mask (pictured with Rydges Sydney Central GM, Blair Wallace) – offers  tours ranging from 20 minute joyrides to four-hour marathons.
For further information, visit the Facebook page.