After initially 'moth-balling' the company, this event supplier has turned things around with a nifty new business idea.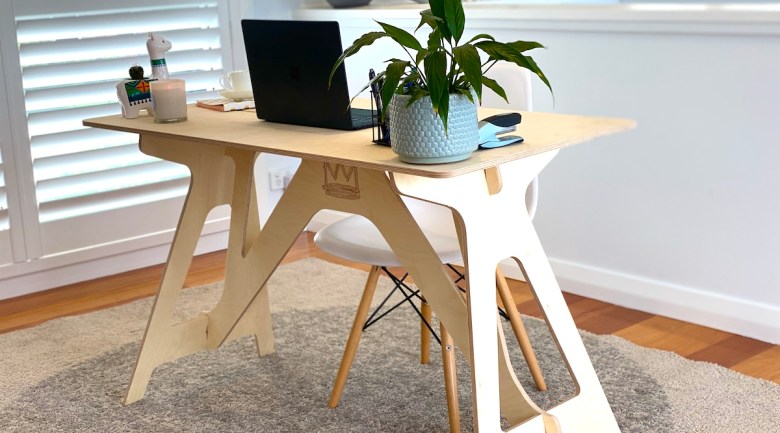 Isokings was formed to meet demand for work desks at home
When the COVID-19 restrictions were introduced in March, Australian staging company Stagekings was left without work and facing an uncertain future.
But thinking on their feet, the event supplier adapted to the changing climate and in just four days launched Isoking, a rang of work desks and stand-up desks for the growing number of people working from home.
The lightweight desks are made from premium birch plywood and can be assembled in 30 seconds without the need for tools, allowing it be packed away at the end of the work or school day.
Here, we catch up with Jeremy Fleming, managing director at Stagekings, about how the new product came about and how it's all going:
How significant has the impact of COVID-19 been on Stagekings? 
Like the whole event industry, the government's ban on public gatherings had an immediate and devastating effect on our business. In the space of 48 hours we had all of our upcoming work cancel. The hardest part was that we didn't know for how long.
We needed to make immediate cuts to be able to survive with no income for the foreseeable future, so had to make the very difficult decision to make the majority of our workforce redundant.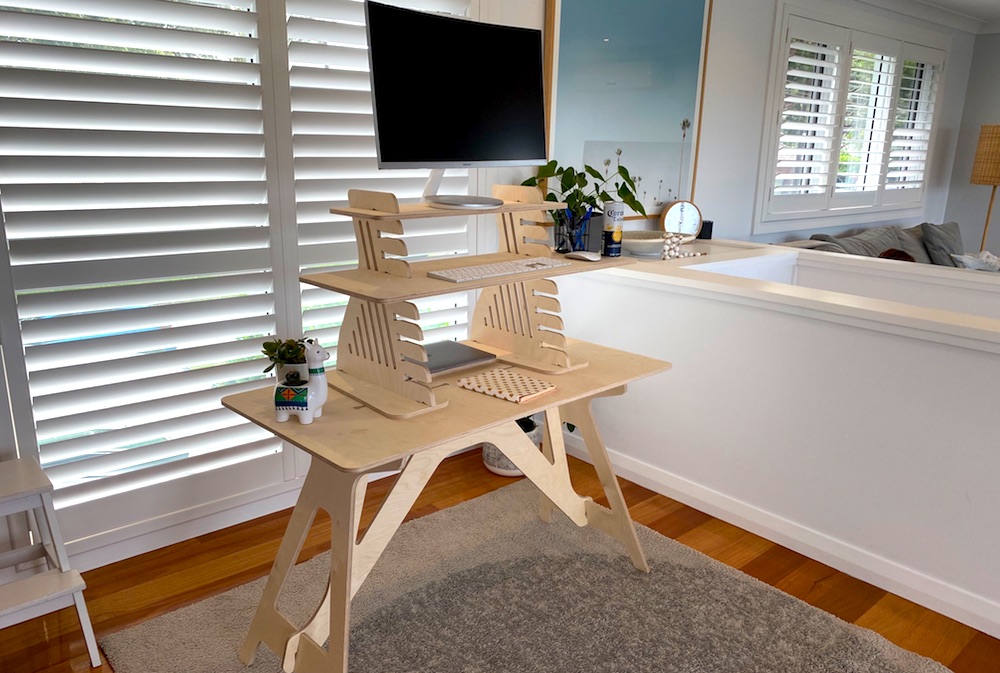 What led you to launch Isoking and how quickly did you get it off the ground?
After essentially moth-balling the business on the Friday after the public gathering ban, I was messaging with a friend from a production company in Ireland on the Sunday when he mentioned they'd looked at making furniture and that we should too.
We own the machinery and the skilled crew to pull it off. I floated the idea with Mick Jessop, our head of production, and being a furniture hobbyist he leapt at the idea. By Monday morning, he had finalised the standard desk and a stand up desk design, together with 3D printed models.
On that Monday we bought two sheets of plywood and cut the initial prototype on the CNC Router. With a couple of tweaks, we then cut the first birch ply samples on Monday evening and planned a photo shoot on Tuesday morning.
Overnight that same night, Tabitha (my wife and business partner) built the e-commerce page on our website.  We then did the photo shoot around our house on Tuesday morning and by 3pm we'd uploaded the images and made the site live. Now four weeks in, we've sold over 3500 individual pieces.
How has Isoking benefitted the business and your employees?  
Without IsoKing, Stagekings would be a hibernating staging company. It has allowed us to put the crew we'd let go back on, as well as many other out-of-work event workers.
We now have 52 crew working across four workshops to keep up with the demand. What we love is that even the delivery drivers who are delivering the desks to metro areas are event workers.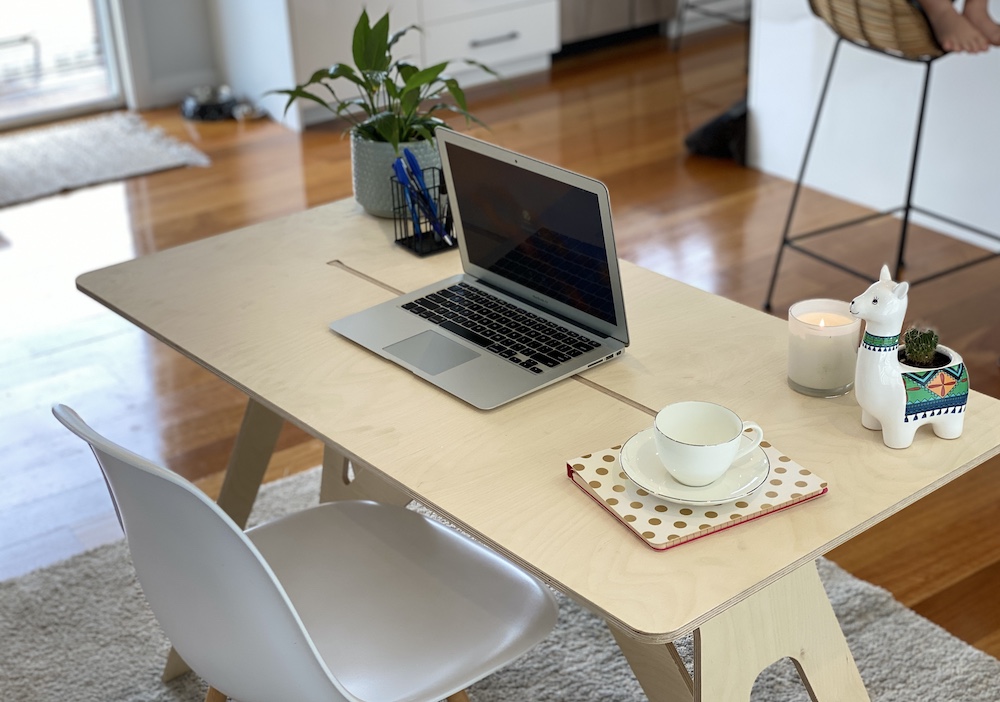 Tell us about how Isoking is supporting Australian charity Support Act and why.
We're donating $10 from every IsoKing desk order to Support Act who are supporting event crew affected by the COVID-19 pandemic.
With 600,000 event crew out of work, these guys do an amazing job of supporting them through a very tough time.
In the first four weeks of IsoKing we've donated nearly $20,000 to Support Act, and we hope that will continue long into the future.
---
More reading
Event industry players unite in times of isolation
How hotels are adapting in order to keep doors open
How this corporate catering business is evolving to stay afloat