From coastline to hinterland, the Central Coast of New South Wales is sure to leave a lasting impression on your delegates in the best possible way.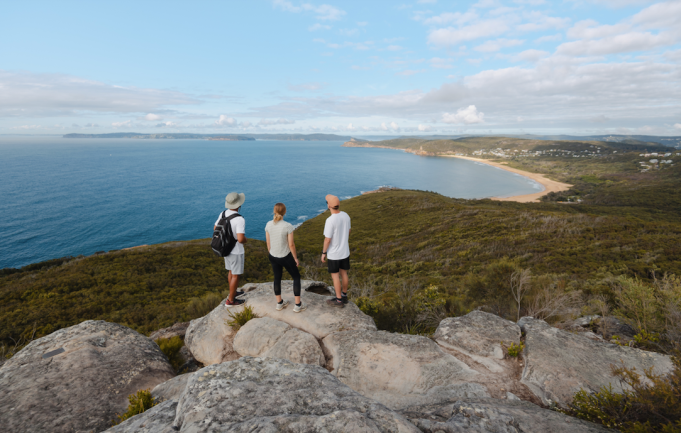 The Central Coast's wide open spaces and natural beauty provide the ideal backdrop for teams seeking to feel connected and inspired. Image credit: James Vodicka.
If you're looking for a naturally stunning events and incentives destination with sustainability at its core, the Central Coast of New South Wales is a diverse region that can offer your event the best of many worlds.
Bordered by more than 40 beaches and lush native bushland, this vibrant region is brimming with award-winning gourmet adventures, eclectic art trails, and immersive nature and cultural experiences that will make your delegates feel connected and inspired. Just 90 minutes north of Sydney or south of Newcastle, the region is easily accessible and boasts a plethora of opportunities for business events and incentives, so let your heart lead the way and discover what's possible on the Central Coast.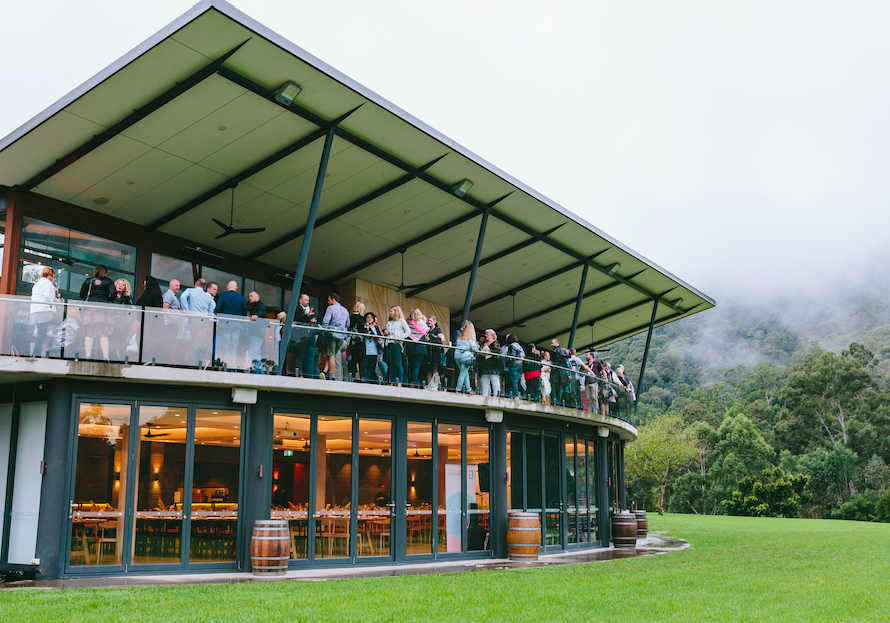 Sustainability at heart
In addition to its striking natural beauty, the Central Coast is a creative, innovative and progressive region, making it an excellent choice of destination for your next business event. But at the heart of everything is its unwavering dedication to sustainability and last year, the Central Coast became one of Australia's first certified ECO Destinations with Ecotourism Australia, recognising it as a world-class location for sustainable and nature-based tourism. In fact, the region is one of just five ECO Certified Destinations in the country and one of only two in NSW.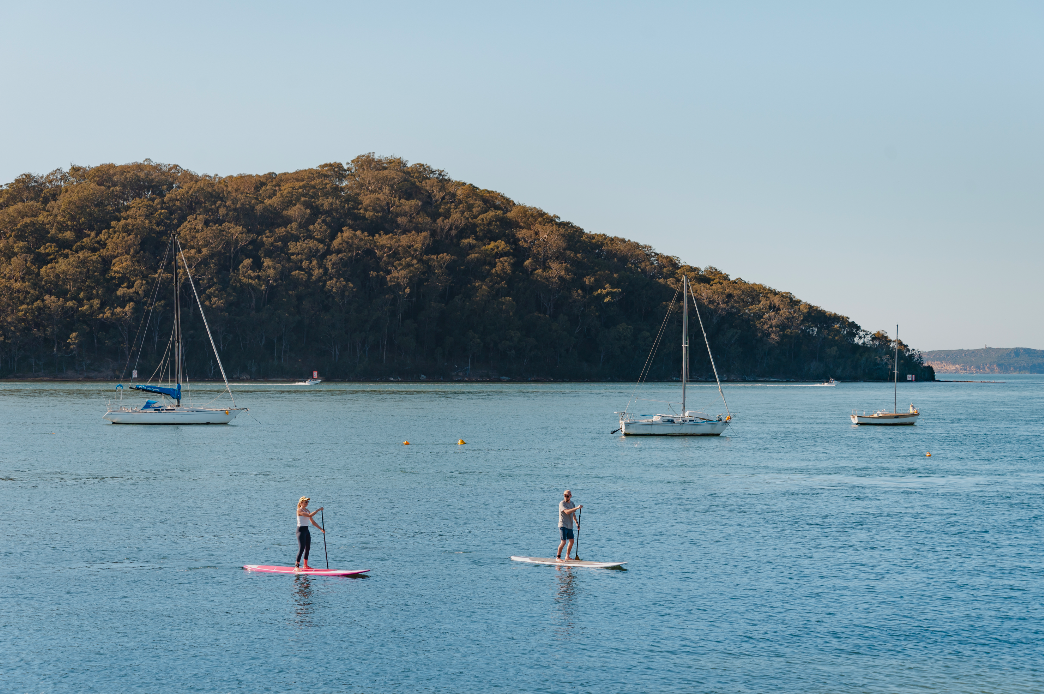 With business travel booming this year, business events planners and PCOs can play a critical role in choosing a sustainable destination with sustainable operators and suppliers.
As part of the Central Coast's ECO Destination program, 16 nature-based businesses are joining or have joined this world leading ECO Certified community. Several of these are key business events operators providing accommodation, meeting facilities, team building and incentive experiences.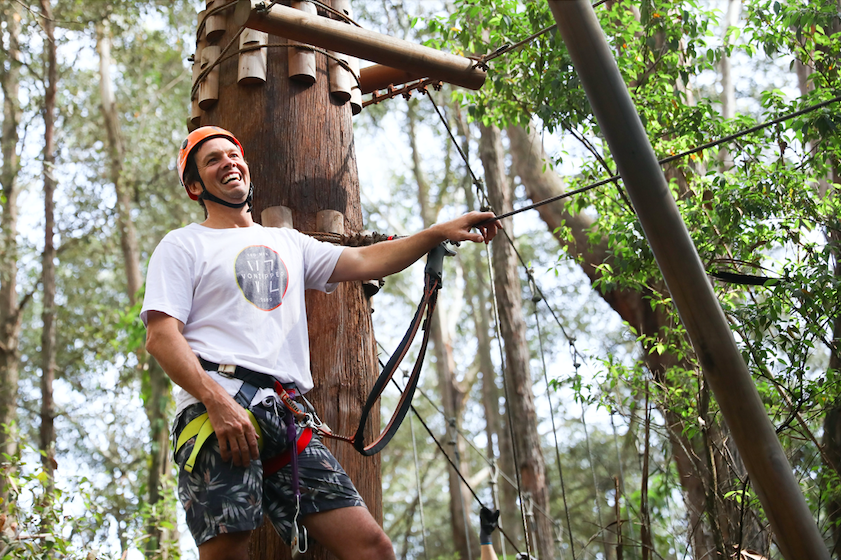 As a destination, more than half of the Central Coast is national park, state forest, bushland, open space, nature reserves, beaches and waterways, and there are so many eco-friendly ways to experience this little slice of coastal paradise. From thrilling team bonding amongst towering eucalyptus trees at TreeTops in Ourimbah State Forest and breakfast with cheeky alpacas at Iris Lodge Alpacas in Jilliby to an afternoon of marine life spotting with Terrigal Ocean Tours, and much more, there's something to suit groups of all styles and sizes.
Award-winning gastronomy
The food is what business events guests remember most and they are sure to be wowed by the smorgasbord of flavours, cuisines and fresh local produce on offer.
The region has successfully established itself as an outstanding culinary destination with a surfeit of foodie accolades, including the prestigious 2022 delicious. Harvey Norman Produce Award for 'Outstanding Region'. It's also home to a variety of gourmet pubs and high-end restaurants awarded Chef Hats by SMH Good Food Guide and The Australian Good Food Guide (AGFG).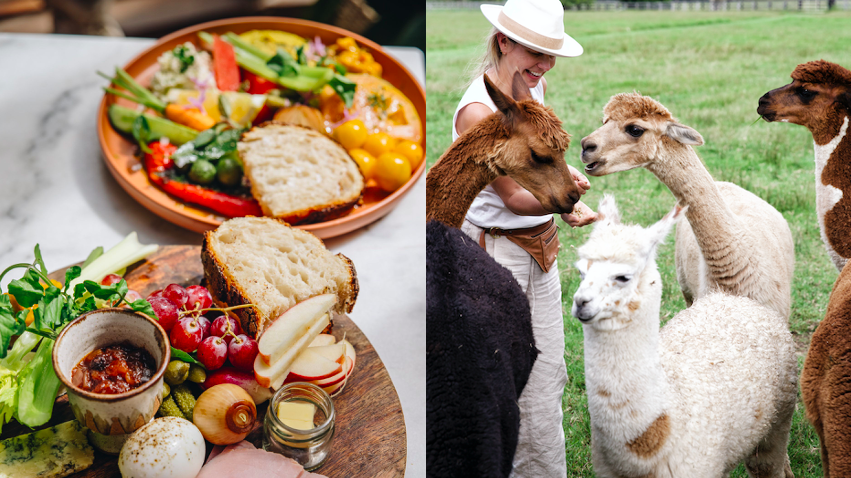 Whether it's a long lunch overlooking sprawling coastal vistas or a paddock-to-plate degustation in a fine dining hatted restaurant, there's no shortage of fantastic dining options to treat your groups to.
To truly savour the flavours of the Central Coast, embark on an epicurean adventure with the Central Coast Makers Trail where you'll discover foodie hidden gems, meet talented artisans and trail-blazing providores, enjoy behind-the-scenes experiences and sample gourmet tastings.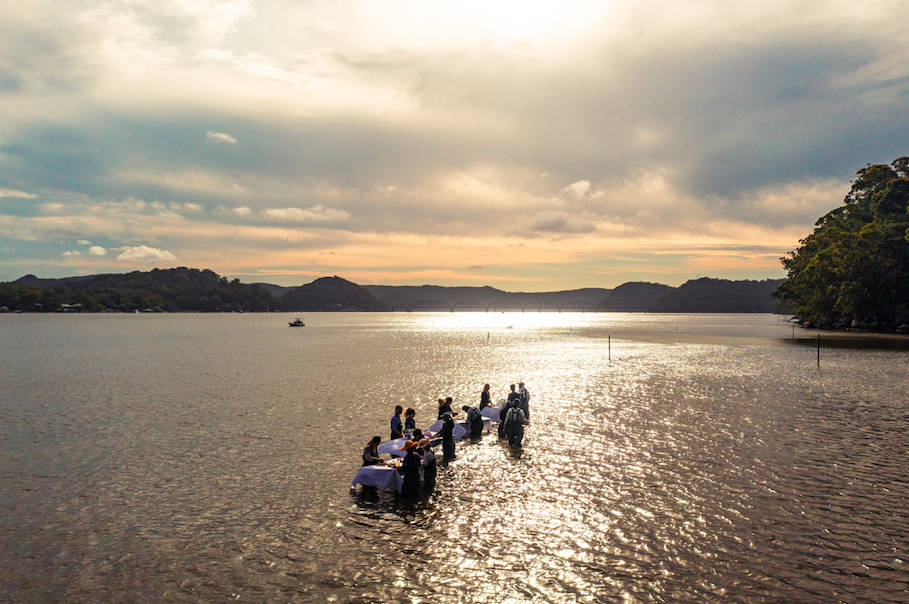 Other uniquely Central Coast gastro experiences groups love include foraging for bush tucker with Jake Cassar Bushcraft Tours and shucking oysters straight from the source with Sydney Oyster Farm Tours in Mooney Mooney.
Connect with local culture
The Central Coast offers a great sense of freedom, space and connection to the land and is home to thousands of registered Aboriginal Heritage sites that carry the stories of the world's oldest living culture.
Darkinjung Cultural Tours offers groups the opportunity to explore the history of Aboriginal Sites with local Aboriginal Elder, Uncle Gavi. Discover sacred rock engravings, taste local bush tucker, find hidden waterfalls and hear Dreamtime stories that weave the past into present and beyond.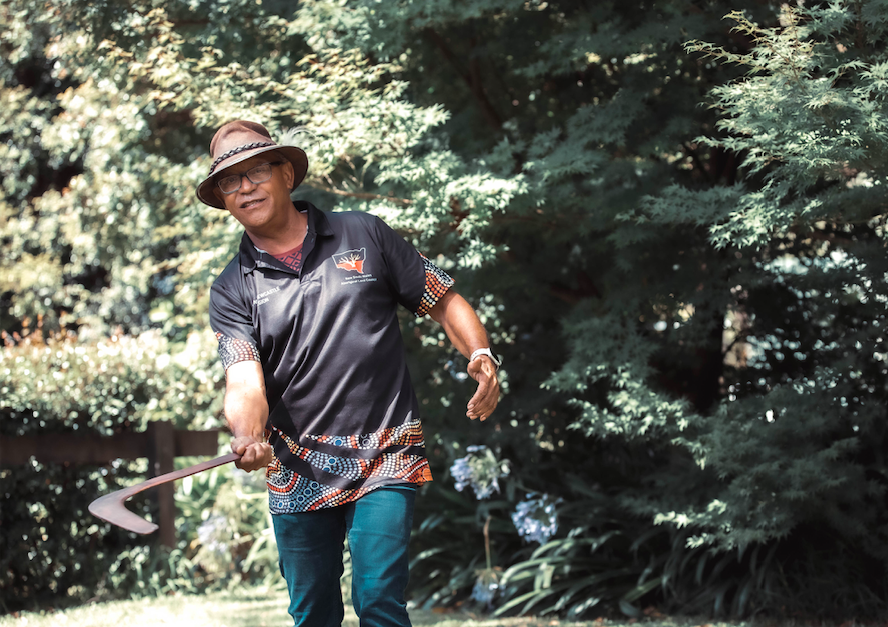 Groups will also love the Firescreek Aboriginal Storytelling and Wine Tasting Experience that includes a hands-on learning workshop on Aboriginal culture and traditions followed by a tasting of award-winning wines in the beautiful gardens of Firescreek Botanical Winery.
Go on a guided walking tour with 100% Aboriginal owned and run Girri Girra Aboriginal Experiences in Bouddi National Park where you can explore ancient storylines with cultural educator Tim Selwyn and see traditional song and dance performances and smoking ceremonies.
There's never been a better time to meet on the Central Coast
From its urban centres and state-of-the-art facilities to its world-class food and beverage and stunning natural landscapes, the Central Coast has it all. Whether it's a meeting for five or a conference for 1,000, business events are extremely well catered to with more than 100 venues to choose from and over 30 team building and leisure activities on offer that harness the region's unique culture, food and nature.
For more inspiration, check out our video below and for more information, visit our website where you can sign up to receive our complimentary Meeting Planner e-book, read more about our ECO Destination journey, and meet the ECO operators leading the way.