Don't miss this opportunity to vote for your favourite event business (or your own!).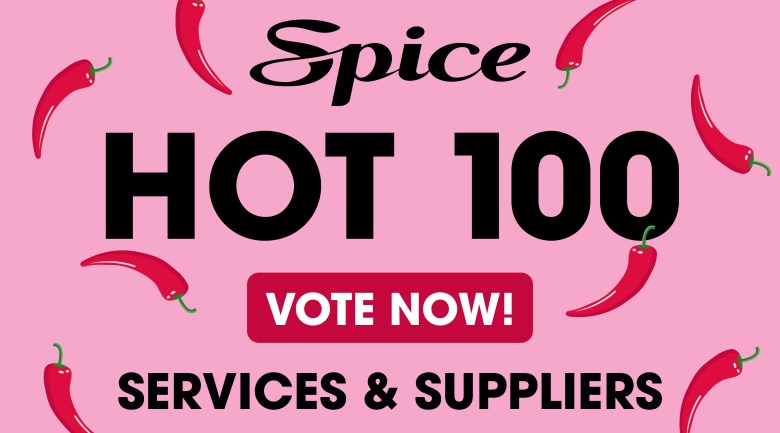 It's time to get your final votes in, as nominations for Spice Magazine's annual Hot 100: Services and Suppliers closes tomorrow.

Given the tumultuous times the industry has gone through over the past 18 months, this annual feature is a fantastic opportunity to show some love for the hard-working businesses that make up the event sector.
There are 20 categories to vote in, with the top five businesses in each category to be published in the upcoming Spring edition of Spice Magazine.
Categories include event management, event technology, catering, entertainment, transport, decor and design, best virtual event platform and more.
Nominations for the Spice Hot 100: Services and Suppliers close on Friday 18 June 2021.
Cast your vote today and show some love for your favourite event suppliers and services!
Check out the 2020 winners of the Spice Hot 100: Venues and Hotels here.