The handy, printed guide makes event planning a breeze.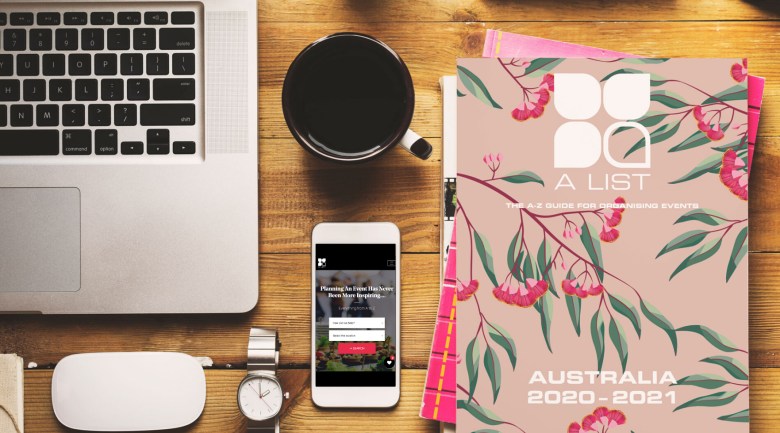 The brand new print edition of the A LIST Guide has arrived, featuring hundreds of event venues and suppliers in one stylish book.
Used by event planners, conference organisers, EAs and PAs, the A LIST Guide is the A-Z guide for planning events all over Australia, whether it's a conference, meeting, private dinner, retreat or workshop.
This year's guide also features a new glossary of event terms and seating arrangements – a handy 'cheat sheet' for anyone who works in events.
View this post on Instagram
This year's cover design was created by Merchgirls for the third year running, this year featuring an Australian native flora theme.
Merchgirls director Hannah Chipkin shares the inspiration behind the cover and how to incorporate the look into your events here.
Get your copy
To purchase your copy of the 2020-2021 A LIST Guide, click here.