INTRODUCING COVID-19 RAPID MOBILE TESTING SUITES
Visions in style is currently rolling out rapid mobile testing & covid safety solutions for venues and the events industry.
we are also FOCUSED ON designing SPECTACULAR outdoor events IN 2022.
TALK TO US TODAY ABOUT DESIGNING COVID-SAFE EVENTS AND OUR INNOVATIVE RANGE OF COVID SAFETY SOLUTIONS.
As one of Australia's premier special event companies, now in our 24th year of successfully managing and producing a wealth of special events and productions both nationally and internationally, public safety and hazard mitigation has always been right up there with the intricate planning of every event.
And as we all know, the biggest hazard we have ever faced is Covid-19 and it has changed everything.
Like so many other companies that have lived through the pandemic and have adapted and incorporated new diverse services into their business models, and most of all, adapted to a post covid pre-emptive way of planning and thinking.
We feel that our covid safety solutions are as much of a benefit to ourselves as to everyone else that is looking to create a safe work environment or produce live meetings, events and public gatherings.
Our diverse range of services are backed with a great amount of research and development of the best products and strategies in the current market, and we always apply a practical approach to everything when designing the most up to date safety solutions that tick all the boxes, for us, as well as our clients.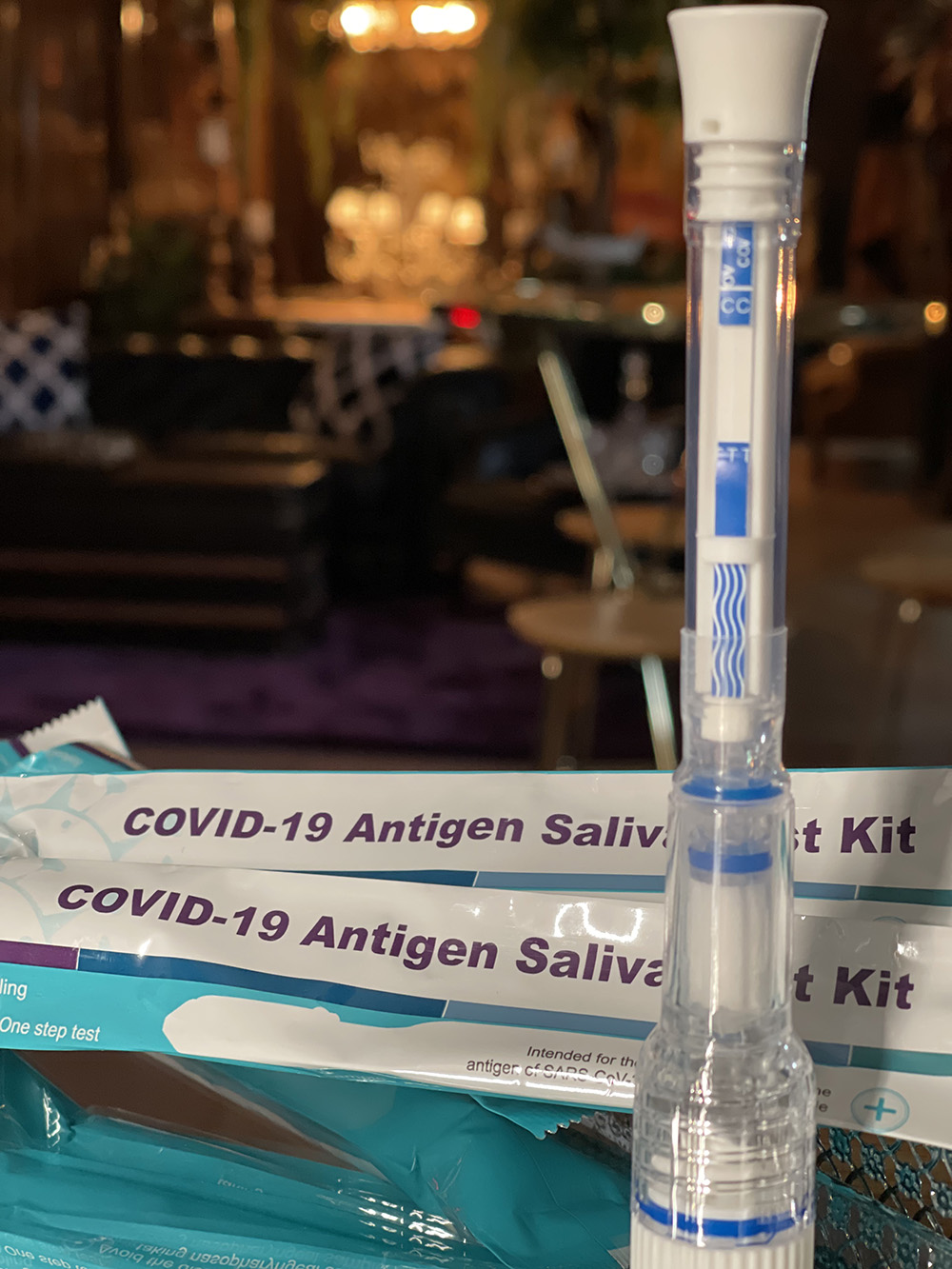 One unique part of our Rapid testing services is our ability to create, install and manage a mobile temporary screening area or "testing suit" as we like to call it.
It is normally installed outside a business or isolated within a business, adjacent to the main entrance. This is so staff and guests can relax in a comfortable and elegantly styled environment while providing a rapid test prior to entering the business or work place, where we manage the QR code and vaccination certification etc.
We create a seamless professional process that's non-invasive and try to avoid it looking or feeling too clinical.
We design and supply many combinations of hygiene and sanitising solutions that can be incorporated into the business or event and when required, we also offer a covid concierge, to gently guide and educate the audience when engaging and gathering in high volume areas.
We are passionate about creating the safest environment possible. And we all want to get back to business as soon as possible, and although we are all well and truly over lockdowns and fearing covid, the reality is, it's still here, and still in great numbers within our community, and will be for some time.
Post-Covid safety and awareness needs to be incorporated into our current business safety plans.
Why?
Because there is no fun in:
discovering an active case in your business or venue
having your business or venue immediately closed for two weeks
lose clients and bookings
have to self isolate along with all of your casual and immediate contacts
endure the expense of cleaning and sanitising your homes and businesses etc.
So even though the restrictions are lowering, here at Visions in Style we are standing vigilant, and designing innovative ways to exercise diligence in covid safety solutions for the foreseeable future.
Visions in Styles Mobile Rapid Testing services and technology is fast becoming frontline in preventing active Covid-19 cases entering the work place, venues and events, and will underpin peace of mind for all, including venues, staff and guests, that they are engaging within the safest working or social environment possible.
We lead by Innovation and provide proactive solutions to help allow businesses to trade confidently and safely.
So whether you a company that hosts live events or face to face meetings, a business that has staff working in close proximity to each other, a venue or event management company that is looking for covid safe solutions for your clients.
We are here to help.
Also, we have some really exciting news coming up about the many outdoor activations and events we are currently planning, so stay tuned