The former White House director of events talks candidly about working with Bill Clinton, dealing with scandal and the power of events.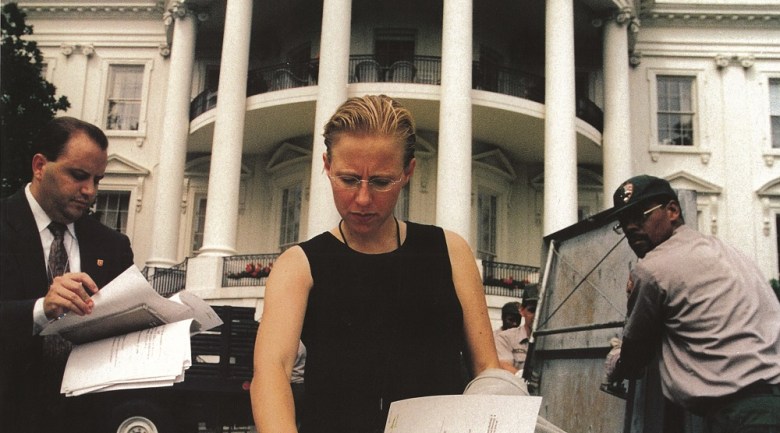 Laura Schwartz prepping for a State Dinner at the White House
As the former White House director of events, Laura Schwartz has a captivating story to tell.  Brittney Levinson sat down with the author and professional speaker at The Business of Events in Sydney to hear all about her fascinating career.
Laura Schwartz was 19 years old when she began volunteering at the White House during Bill Clinton's presidency.
From starting out answering phones, Schwartz used her engaging personality and a hint of persuasion to become Clinton's Midwest Press Secretary, then director of television and, ultimately, director of events.
In this role, Schwartz oversaw a number of high-profile events and faced some equally public challenges.
From this she has learnt invaluable lessons, which she now shares with audiences through her book, Eat, Drink and Succeed, and in her current role as a professional MC and speaker.
Most memorable events
When asked about her most memorable events at the White House, Schwartz says two events come to mind. The first, because of the "sheer enormity" of it, was America's millennium celebration on December 31, 1999.
"At the direction of the President and Mrs Clinton, we took on a really great evolution from old to new," she recalls.
"We spent a year honouring the past, looking at the present and imagining the future. It wasn't just a one off; it was a year of building towards a celebration."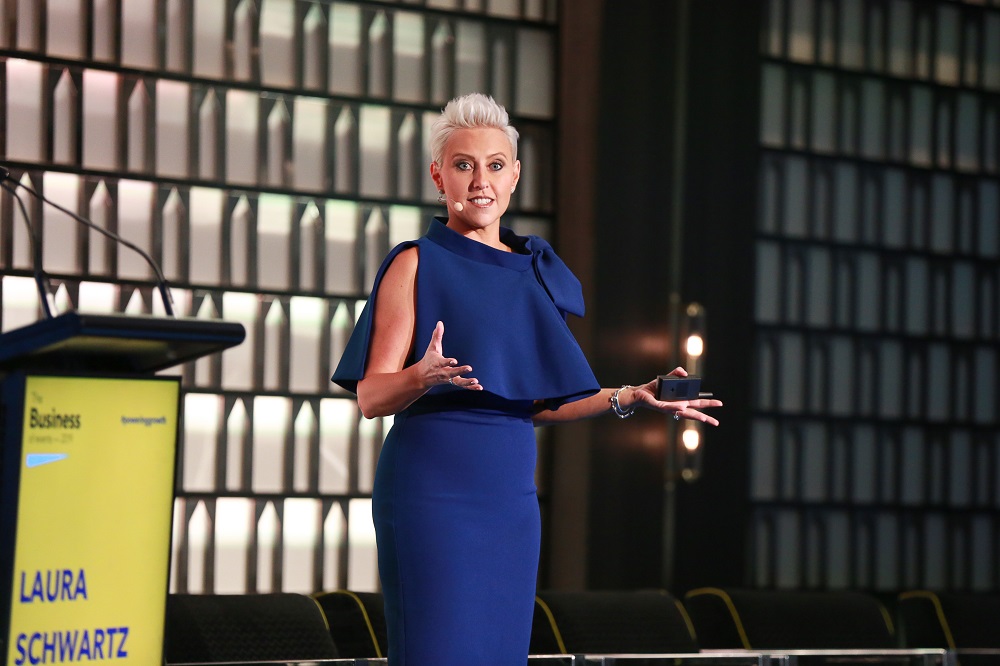 The momentous occasion was celebrated in a number of ways, including a dinner at the White House with the likes of Rosa Parks, Will Smith and Bono on the guest list.
"This was not just a dinner, we called it the Creators Dinner and it was a terrific nod to the past and future," says Schwartz.
She says while the White House is a magnificent building with an amazing history attached to it, it is still a venue.
"Many of those people had been to the White House before, so it's about taking this venue and making it look different," says Schwartz.
"Instead of eating in just the State Dining Room, you ate in the Red Room, the Blue Room, the Green Room and the State Dining Room. We enclosed the Rose Garden into a tent and Chelsea [Clinton] hosted a dinner in there.
"It was a wonderful way to transform the White House as venue, both with the guests that were invited and the atmosphere that was created."
Later, guests attended a concert and celebration at The Lincoln Memorial, before returning to the White House for another event.
"Basically, it was 24 hours of events and people working together which was really extraordinary," says Schwartz.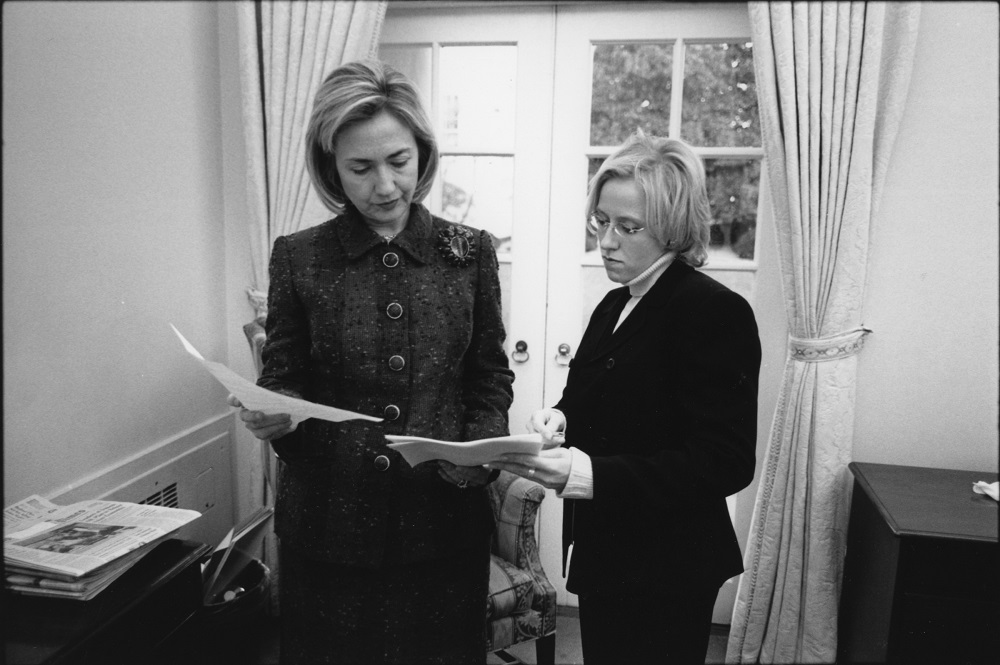 On a more personal note, Schwartz also recalls special White House tours with The Children's Miracle Network, a charity organisation for seriously ill children, as one of her most memorable events.
"President Clinton would clear anything on his schedule in order to stop by the White House tour and surprise the families," she says.
"Being part of creating that experience was truly more relevant and impactful for myself than anything else. There was never press for it, but you could see how creating an experience like that tour and time with the President, they weren't thinking about the next doctor's appointment or what lies ahead the next day."
This experience really ingrained in Schwartz the power of creating experiences through events.
"We always talk about ROI – return on investment – that's how a company determines if they're going to continue a program, a fund or a project," she says. "But if you look instead at the ROE – return on experience – it's a completely different measurement.
"When you keep an ROE in focus that's when you give the most and learn the most. For an annual event, the person that comes back is wonderful, but the person that comes back with three more friends – that's when you've truly achieved."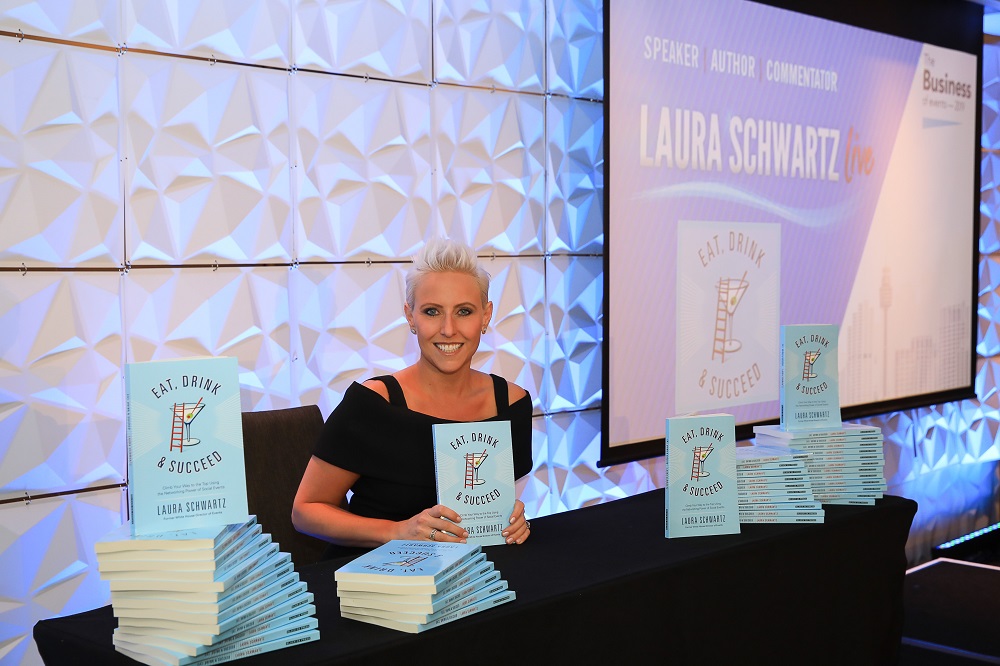 Scandal and the power of events
During her time at the White House, Schwartz also encountered some challenging times, including the notorious Monica Lewinsky scandal.
"It was tough during the Monica Lewinsky period, I'll totally acknowledge that," she says.
When media attention was high, one of the strategies to stay on message was events.
"President Clinton was very instructive that he had a job to do and to stick to that no matter what other noise was happening," says Schwartz. "It was through events that we communicated that message."
Schwartz admits she had to think creatively in order to get that message across. She recalls receiving a "heads up" that a member of the press was going to ask a disruptive question.
"You never try to curtail the press, but did I bring in a brass quintet to play after the president was done with his remarks so that nothing could be heard? Yes, I did that," she says.
"I made sure that the President didn't take long walks past the press and I flipped the stage to accommodate that."
Among the lessons Schwartz learnt from her time as director of events at the White House, was the power of events in communicating a message. She says when you focus on the key objectives and the guest experience, an event can take on much more than "amazing lighting, fabulous video and great sound".
"You give it a whole life that really transcends the ballroom you're in or the festival grounds or the boardroom, and it will live on far beyond those walls and for a very long time."
The article originally appeared in the May issue of Spice Magazine.
Subscribe to receive future issues.