The 145-year-old property will feature an artfully restored grand ballroom.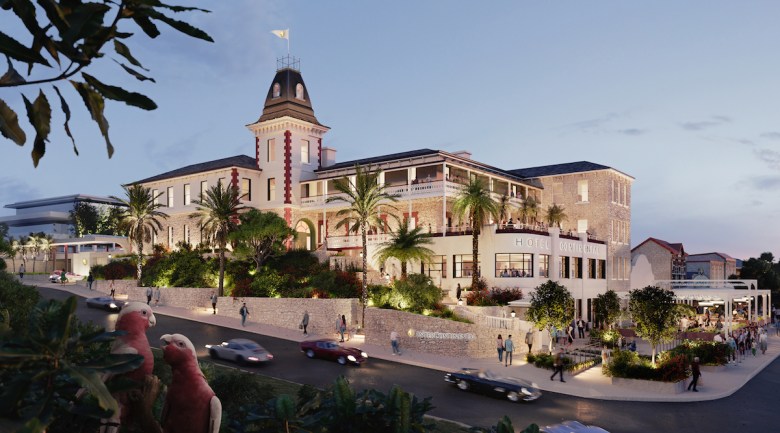 The 145-year-old Hotel Continental on Victoria's Mornington Peninsula will undergo a major transformation, as part of an exciting new venture for IHG Hotels & Resorts' luxury InterContinental brand.
Located in the coastal town of Sorrento, Hotel Continental, known by locals as the 'Conti', will be redeveloped and rebranded as InterContinental Sorrento in November 2021.
The heritage-listed limestone building will be sensitively restored to unveil 106 spacious guestrooms, many of them with water views, plus event spaces and dining outlets.
Abhijay Sandilya, IHG vice president, development – Australasia, Japan & Pacific, said the group is excited to be embarking on the restoration process with a consortium of partners.
"InterContinental hotels around the world, all have a fascinating, alluring story to tell and InterContinental Sorrento with its rich 145-year history is no exception; it perfectly complements our portfolio," he said.
"We have been looking to grow outside of central Melbourne for some time, and to be expanding into regional Victoria with a property of this calibre and in such a prime tourism location, is incredibly exciting."
Meetings and events
The hotel is in a prime position to capitalise on Australia's regional tourism boom, brought on by a pent-up demand for travel and events post-COVID.
Event planners will be pleased to discover three function and events spaces throughout the property, including the Conti's original grand ballroom that will be restored to cater for business and social events.
A high-profile chef partnership is set to be announced for the hotel's signature restaurant, which will sit alongside five other dining and bar outlets.
A fully equipped wellness centre will also be on offer for guests, incorporating a luxury bathhouse, an outdoor pool and gym.
"With regional tourism in places such as the Mornington Peninsula benefiting from pent-up traveller demand due to COVID-19, the hotel is in a sweet spot to capitalise on this influx of travellers, and with very few luxury hotel offerings in the area, InterContinental Sorrento will be a welcome addition to the region and a treasured addition to the IHG network," said Sandilya.
More reading
Call for speakers: Events Uncovered 2021
Industry's calls have been ignored, says AACB
Behind the scenes: Building Melbourne's new event centre