Richard Sayer shares his secrets to running a successful entertainment company for 20 years.
Image credit: Instinct Events & Entertainment
Richard Sayer was in the music business long before he started Instinct Events & Entertainment.
Working as a musician, Sayer performed at corporate events, weddings and parties before realising he could expand his expertise into an entertainment agency.
"It was a natural evolution to start chasing work for more musicians than just those in my band," he says. "This quickly spread to include all forms of live entertainment."
Over 20 years, Instinct has grown to now offer more than 3000 entertainment acts nationwide.
Aside from its core business of music and live entertainment, the company also offers video production, event photography and styling, event management services, logistics and graphic design.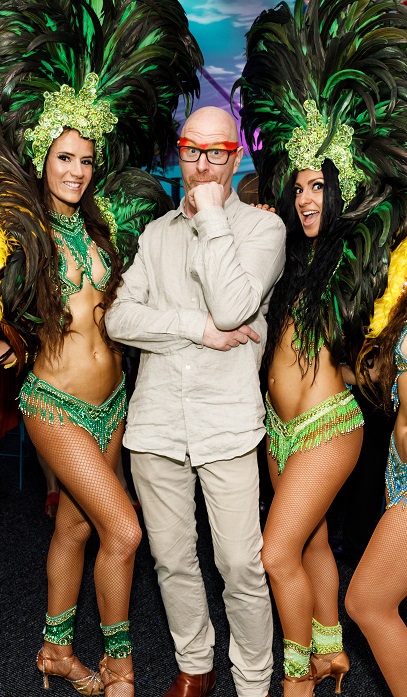 Sayer has witnessed significant changes within the industry over the past 20 years, which have ultimately shaped the company into what it is today.
"Both the entertainment and events industries have been turned on their heads by the internet," he says.
"The web offers endless options to the market, which has  meant companies such as Instinct have had to evolve and continue to offer greater service and value."
With so many entertainment options available to event organisers today, good advice is priceless, says Sayer.
"It's our job to find the needle in the haystack and save our clients time and deliver the right solution," he says.
In the last two decades, client expectations have risen while budgets have declined. But Sayer says the basics remain the same.
"A great party has dancing, a great conference delivers a message and a talented performer can still bring the house down."
While Sayer admits there's no single "key" to running a successful business for 20 years, he says creating a fun work environment definitely helps.
"It's a combination of having great people in the team and a commitment to never-ending improvement in every aspect of the business," he says.
"We are in the 'fun' business, so our work environment has to reflect that.
"We also have a large commitment to systems and process design which I'm sure has contributed greatly to our success."
As for the future, Sayer says he's not stopping yet.
"The vision is to keep growing and continue to get better," he says.
"We learn from every event or gig. If you're not expanding your capacity or experience, then you're shrinking.
"We love what we do and the clients, suppliers and venues we work with. Besides, we're having loads of fun and we love to serve."
This article originally appeared in the November issue of Spice Magazine. Subscribe here.