The 31st Woodford Folk Festival attracted record crowds causing organisers to ponder the festival's future.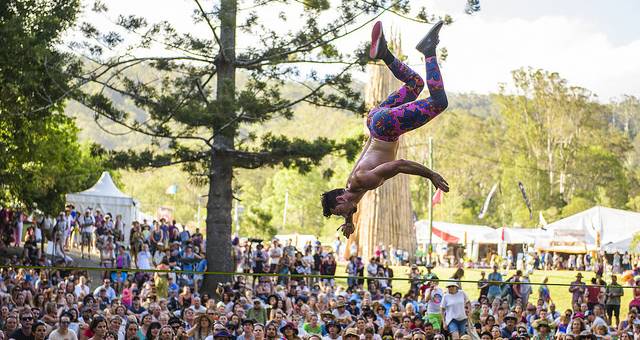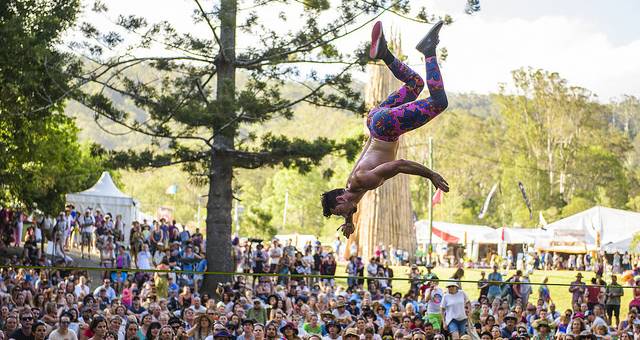 The 31st Woodford Folk Festival attracted record crowds causing organisers to ponder the festival's future.
Audience growth in excess of 5 per cent, and an aggregate number of 132,000 patrons over six days, have put pressure on Woodfordia's hard infrastructure.
Festival director Bill Hauritz said, "It has been a most beautiful festival in almost every way but our future is unclear.
"Raw water storage, and dusty and broken roads took the edge off what was a truly wonderful event.
"Dust was a big problem we have to fix, and the roads – they're just not up to required standards. That's just the beginning of our infrastructure issues," he said.
Minister for Education, Tourism and Major Events, Kate Jones said the Woodford Folk Festival is one of Australia's major events, renowned internationally as an iconic Queensland arts, cultural and music festival.
Comprehensive independent surveys consistently show that a third of the festival visitors attend from interstate and over 3 per cent of attendees are from overseas.
"The Folk Festival last year injected $30 million plus into the Queensland economy with $16 million remaining in the local region around Woodford, Caboolture and surrounding areas – from this year's event I expect those figures will grow," Jones said.
Patrons enjoyed sunny weather and warm temperatures, with highlights including Bob Hawke's stirring rendition of Waltzing Matilda, Tash Sultana's 10,000 strong crowd and Buffy Sainte-Marie's impactful conversation with Rhoda Roberts.
Other standout performances included Wallis Bird's high energy, string busting sets, the harmonies of Paul Kelly and Charlie Owen and the infectious enthusiasm of Byron-bred Berlin-based electro-pop outfit Parcels.
Culminating in the burning of the Beacon effigy, the fire event featured a community choir and orchestra of 300 people. 700 people performed in the grand spectacle performance to an audience of 15,000 in Woodfordia's Amphitheatre.
Head of programming Chloe Goodyear attributes the festival's success to the creativity and collaboration of performers.
"We introduced another round of new artists this year, and about 60 per cent of those had never been to Woodford before. It's been lovely and exciting seeing those people transform from artists who have heard about the festival to people who have played it, and enjoyed it.
"We've also had a record number of cross-collaborations – I feel like every second stage I looked at had a special feature line up. All of these things helped contribute to the great spirit of camaraderie this year – we're so happy and so appreciative," she said.
New additions to this year's festival included the introduction of RFID wristbands, as well as reusable cups, to reduce the 270,000 disposable cups that were transported off-site after last year's festival. Both initiatives are part of ongoing commitments by organisers to improve the sustainability and efficiency of the event.
Moreton Bay Regional Council Mayor Allan Sutherland said he had witnessed first-hand the incredible development of Woodfordia and with it the growth of one of Australia's national award winning major events.
"Woodford Folk Festival has continued to grow and grow over its 31 year life and this year the festival recorded a five percent growth in attendance from last year.
"With such a successful year of festival attendance and camping numbers – it has never been more important for all levels of Government to provide funding support and certainty to Woodfordia Inc. to turn Woodfordia into a destination worthy of ongoing national and international acclaim.
"Funding will be vital to ensure this site receives much needed infrastructure upgrades including permanent staging, toilets and amenities, dust control, roads, and camping space for this iconic Australian festival and Woodfordia itself to grow and flourish," Sutherland said.