Spice, in partnership with Novotel Sydney Darling Harbour, hosted an industry roundtable on Friday 24 April.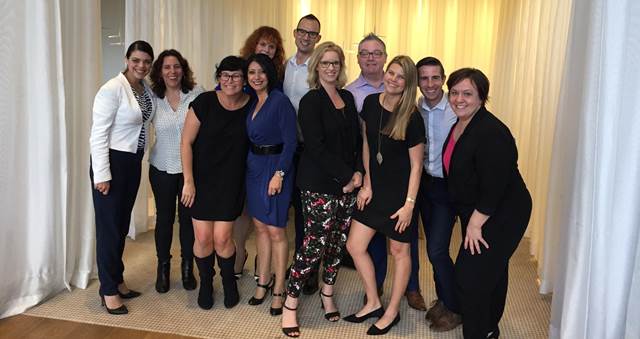 L_R: Giovanna Lever, Holly Galbraith, Emma Gardiner, Elly Wright, Mona Tannous, Adam Niewand, Natalie Young, William Roberts, Natalie Schofield, Scott Smith and Monica Armesto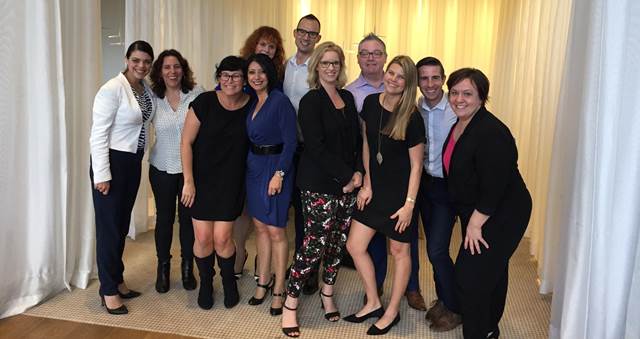 Spice, in partnership with Novotel Sydney Darling Harbour, hosted an industry roundtable on Friday 24 April.
Guests were given a tour of the hotel's stunning new facilities including Australia's first Digital Concierge, digital reading table and the new Ternary restaurant.
Novotel Sydney Darling Harbour director of sales and marketing William Roberts, along with digital commerce executive Scott Smith and executive chef Anthony Flowers, hosted the group for a signature 'Taste of the Ternary' menu that included hot smoked trout in betel leaves, 5 hour lamb shoulder, bread cooked in the tandoor and grilled corn and chilli prawns.
The group discussed the following points. Here's what they had to say:
How does the business events and tourism industry perceive awards – are they credible, what is the value to the winners and how can they be done better?
Awards need to be run independently and not commercialised
They need to be consumer, reader or peer voted – 'If it's not consumer driven, it's buy beware' in terms of credibility
They need an impartial judging panel
They need to be independently audited
The nominating/voting criteria needs to be refreshed to include more digital and social media aspects of business operations
Print versus digital: Are companies still investing in print and what is the value of print, as opposed to digital publications?
Print has higher credibility than digital
Businesses want multi-channel marketing options that include print and digital – not one or the other
Print has a longer lifespan and gets shared around offices, taken on planes and taken home to read at leisure – 'I won't take it off my desk until I've read it'
Digital editions of magazines – including international editions – get deleted because people's inboxes are already overflowing
Some businesses are banning print advertising within the organisation – moving towards a digital-only campaign schedule
How do you choose a venue and what makes you go back?
It's not incentive-driven – 'A  free Samsung Galaxy tablet won't make me book a venue'
It has to be within the budget
For media events, the venue has to be centrally located
It has to be appropriate to the client
The venue has to be responsive, sending images, floorplans and prices through quickly, lest it be excluded from the proposal. The general rule is within 48 hours.
Venue managers have to be willing to get on the phone and discuss things with clients
There has to be trust that the venue will deliver what they have agreed to/promised
Network power is an advantage – ie if you can speak to one representative to plan a roadshow that will take place in major cities in Australia and New Zealand, it saves time and ensures there's a level of consistency in terms of the style of venue and service.