Pet lovers, their puppies and even a goat turned up for the 'grass carpet arrival' party to celebrate the opening of PawPaws, a unique accommodation, day care, boutique and spa for dogs
By Gwen O'Toole
Pet lovers, their dogs and even a goat turned up for the 'grass carpet arrival' party to celebrate the opening of
PawPaws
, a unique accommodation, day care, boutique and spa for dogs.
Located in Sydney's Waterloo, the warehouse conversion includes everything from giant leather lounges to a rooftop swimming pool fountain, low mounted LCD televisions and webcams for owners to check in on their pets while away.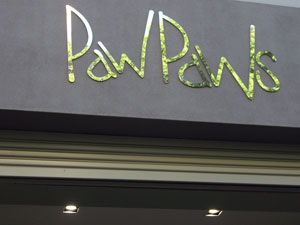 Sydney's Pet Resort Paw Paws Now Open
The media and television cameras circled the fake grass 'red carpet' as owners and their four legged friends make their way inside for some champers and jazz music as cool bowls of water and plenty of treats were on hand for the dogs.
With mimes making balloon poodles and canapés for both people and pooches, the 'Top Hats and Tails Party,' hosted by Bianca Dye also including presentations from
The Sun Herald
's party expert Amy Cooper.
Cooper announced the launch of Poor Paws, a humanitarian program that will see Paw Paws become a foster residence to a few dogs rescued from a variety of dog rescue organisations, rehabilitating them and finding them loving homes.
For more information on Paw Paws click
here.