Mondo Bartenders, in celebration of World Cocktail Week invited 150 industry and event specialist to assist them in shaking and stirring up a night of bespoke cocktails at The Vanguard in Sydney this week
Mondo Bartenders, in celebration of World Cocktail Week invited 150 industry and event specialist to assist them in shaking and stirring up a night of bespoke cocktails at The Vanguard in Sydney this week (Monday 10 May)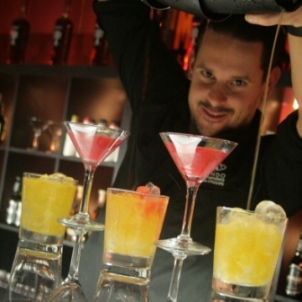 Celebrating World Cocktail Week, MONDO Bartender in conjunction with industry partners hosted a cocktail function in Sydney

In conjunction with The Museum of the American Cocktail, Mondo proudly supported the global industry and bartending community by hosting a cocktail function putting the spotlight on bartending talent and premium mixed drinks enjoyed in a responsible, social environment.
While wine and beer were on offer, guests also enjoyed custom made cocktails designed by them with all the proceeds for each $10 cocktail going to support the efforts of Onegreencup, an Australian initiative promoting a recycling polycarbonate cup scheme for all events to massively reduce the waste impact.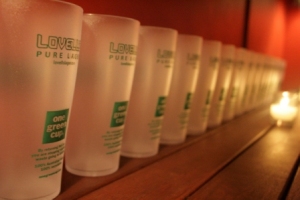 The evening raised funds for Onegreencup, an initiative promoting waste reduction at events and festivals
The Vanguard, known for its live music scene kept the crowd entertained as guests dined on dined on tasty canapés provided by Bayleaf Catering.

The event was proudly supported by Think Spirits, Bayleaf Catering, Lovells Lager, Fever-Tree and Preshafruit.
Mondo Bartenders have been providing mobile cocktail bars, juice and cafe services, beer and wine tastings, champagne towers, beverage concepts and cocktail team building events throughout Australia for the last 12 years.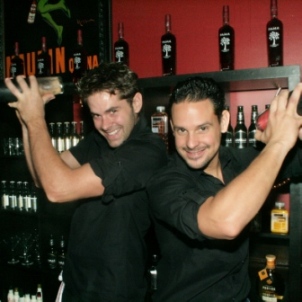 Mondo bartenders worked with each guest creating a custom cocktail for the event
The business, recently taken over by Chris Stubbs of Bayleaf Catering, has become renowned in the events industry for corporate, backstage and festival catering.
World Cocktail Week was established to promote a better understanding and appreciation of the art of the cocktail and its history, and responsible drinking.