Find came out on top at the Luxperience Awards here.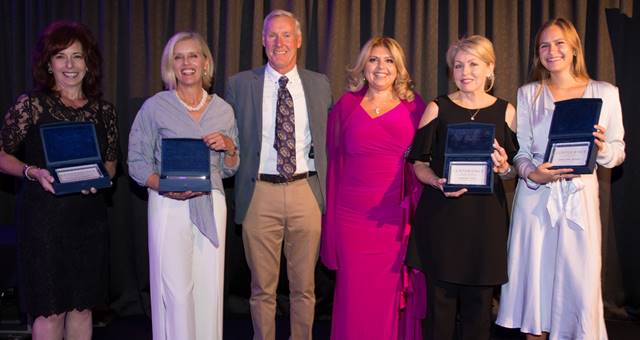 Photo Credit: Camera Creations.
Four hundred and fifty luxury travel experts gathered at Doltone House Darling Island last night for the annual Luxperience Awards.
The event, presided over by the Master of Ceremonies, TV host and broadcaster Richard Morecroft, recognised the development and promotion of some of the finest products and operators that the industry has to offer.
"It's great to see the elite of our industry in a convivial atmosphere celebrating the best  says Helen Logas, Founder of Luxperience.
The Luxperience 2017 Awards were spread across four categories reflecting the exhibition's core values: Inspiring, Meaningful, Connections and Destination.
Taking out the Inspiring award was Luxury Travel Advisors, UK; Shinga Mani Hotels, Cambodia was the recipient of the Meaningful Award; Local Eyes Sydney received the Connections accolade and Beverley Hills Conventions and Visitor's Bureau took home the Destination Award.
The Inspiring Award recognised excellence in the planning and development of innovative products and services; the Meaningful Award paid tribute to those contributing to a greater understanding of history, heritage and culture, and the Connections Award recognised successful e-marketing campaigns within the luxury or high end experiential travel space.
"The finalists and winners of this year's award are to be congratulated on their continued setting of industry standards for inspiration, innovation and quality at the highest level," Logas said.
Luxperience also recognised an outstanding destination partner, which has influenced the development of luxury and experiential tourism within their country or region.
Organisers say the "competition was fierce" and was judged by a panel of travel industry experts including Emma Scott, Tiny Hunter; Belinda Melocc, King and Wood Mallesons; Mags King, Fairfax Newspapers; Chris Flynn, PATA and Luxperience's own Michelle Papas.