Opera Australia is set to launch the world's first large-scale silent outdoor opera.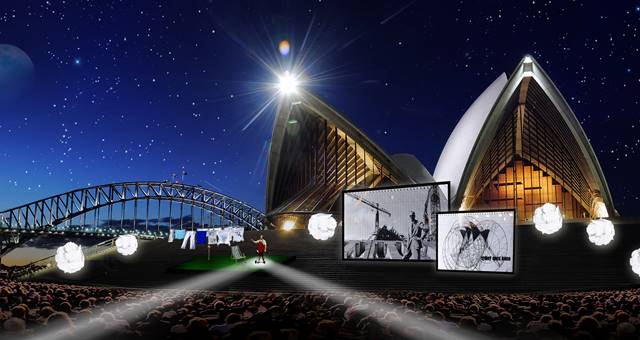 THE SYDNEY OPERA HOUSE - 2010 - Sydney, Australia - Photograph by: JACK ATLEY / www.jackatley.com - for The Sydney Opera House - PICTURE MUST NOT BE SOLD FOR ANY COMMERCIAL SALE WITHOUT EXPRESS WRITTEN PERMISSION BY JACK ATLEY - www.jackatley.com
Opera Australia is set to launch the world's first large-scale silent outdoor opera.
With a cast of more than 100 performers on the grand staircase of the Sydney Opera House, performing to 3,000 people every night, the entire audience will be sitting on the forecourt under the stars wearing Audio Technica headphones.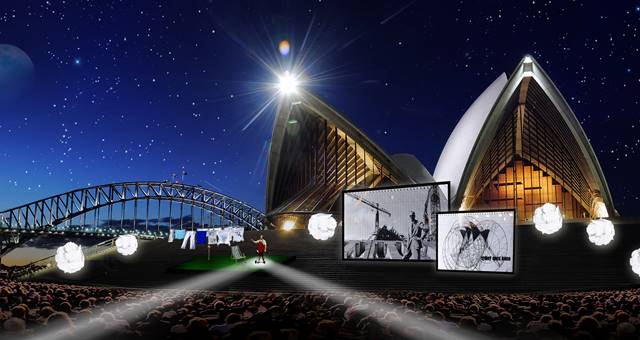 There have been much smaller 'silent' productions staged in the UK but nothing of this scale.
Sound engineer Tony David Cray, who has spent many years working at the Opera House, is the mastermind behind the production.
He said,"It's been a long time in the works. I have been working on Opera Australia's outdoor events for five or six years now with the objective of bringing opera to a wider audience. When I suggested it [the silent opera idea] to Lyndon [Terracini, Opera Australia artistic director], it was a little bit tongue-in-cheek but he jumped at the idea. This will be the third time Eighth Wonder will have been staged. The first time was in 1988 and the second time in 2000 for the Olympics. From a sound perspective, it's always a challenge putting things through speakers so this is a much better option. Everyone is wearing the same headphones and hearing the same sound."
The there will be five performances of 'Sydney Opera House, The Opera: The Eighth Wonder' running over two weekends from 28 October – 5 November, 2016.
Opera Australia are giving two lucky readers the chance to win a double pass to see this extraordinary show. All you have to do to win is email ecastle@intermedia.com.au and tell us in 25 words or less what your favourite opera is and why. Entries close Friday 30 September.