Check out the pics from the exclusive 2018 AIME Welcome Event, held at the Ormond Collective by The Big Group last night.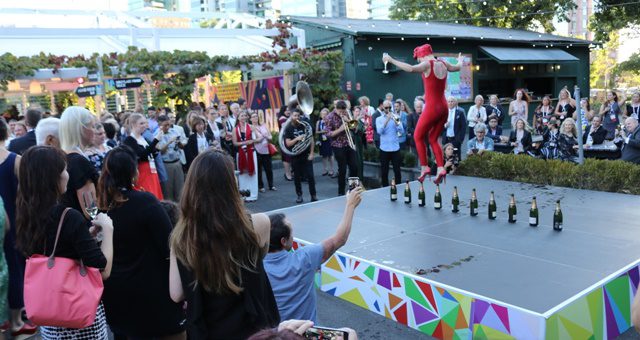 The Melbourne Convention Bureau got the party started in true Melbournian style last night, when event planners and suppliers gathered at The Big Group's Ormond Collective venue for the exclusive 2018 AIME Welcome Event.
Taking on a festival theme, the venue was separated into six themed areas that were spread across its indoor and outdoor event spaces, with a variety of interactive performers keeping the crowd entertained throughout the night.
Keeping stomachs satisfied on the night were mac and cheese donuts, truffle cheese toasties, and pomme frites with popped mustard and curry leaf, while Your Burgers are in Good Hands turned everyone's beloved dish into a fun interactive experience, involving an array of condiments and toppings and burger construction.
The 2018 AIME Welcome Event was hosted by AIME, Melbourne Convention Bureau, The Big Group, and Harry the Hirer, with Solution Entertainment creating and producing the event. Check out the rest of the pics below!