More than 100 guests attended the event, which discussed the importance of mentorship in business.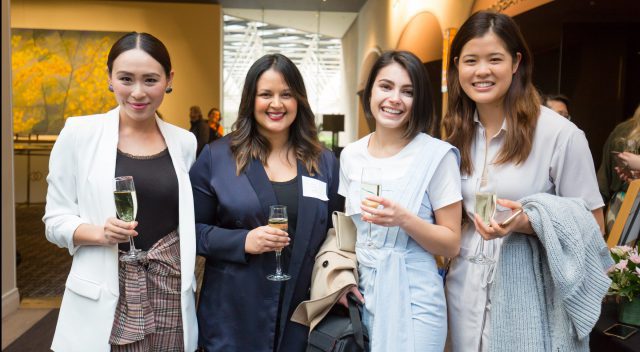 Professionals from all areas of tourism and hospitality attended the event.
Last week's Women in Tourism Leadership Lunch proved a huge success, with 120 guests in attendance at Sofitel on Collins in Melbourne.
Mentors and masterminds was the topic of discussion, which was led by industry leaders Felicia Mariani, CEO at Victorian Tourism Industry Council; Simon McGrath, chief operating officer at AccorHotels Pacific and Robyn Johnson, CEO Meetings & Events Australia.
Professionals from all areas of tourism and hospitality attended the lunch, including front office staff, HR and marketing professionals and small business owners.
Holly Galbraith, co-founder of the Women in Tourism Leadership events, says it was fantastic to see so many people come together for the event.
"The openness and honesty of all three speakers was refreshing and several attendees told me they walked away forming their own Mastermind Group from several of the people they were sitting with which is awesome," she says.
Galbraith shared some of her key takeaways from the event with Spice News.
"Mentorship can take many forms – it could be reading books, paid, unpaid, formal or unstructured," she says.
"You don't have to have a mentor to succeed, however it is more common now due to the fast-paced, ever-changing world and careers we are in now.
"If you get a mentor, commit, stay consistent, ask a lot of questions. If you are a mentor, call bullshit, be honest and open, ask lots of questions and offer connections. You are there to help navigate thinking and offer different perspectives."
Galbraith says when choosing a mentor, find someone you respect and enjoy spending time with.
"Don't be scared to reach out to someone who you think would be a great mentor for you, they would likely be very flattered to be asked," she says.
For those looking for a formal mentoring program, Galbraith recommends programs offered by TIME, MEA and HerBusiness.