Through her business Gandhi Creations, Sonia aims to create a diverse and unified Australia.
Sonia Sadiq Gandhi, director, Gandhi Creations
Sonia Sadiq Gandhi produces large-scale cultural and corporate events with one goal: to create a diverse and unified Australia. Here, she shares the challenges and rewards of producing cultural events.
The foundations for Sonia Sadiq Gandhi's business, Gandhi Creations, began when she arrived in Australia as an international student from India.
"There were challenges around international students not knowing where to go, what to do with a bank account, what a tax file number was, simple things like that," she says.
While studying, Sonia joined the student union and later got involved with the Council of Australian Postgraduate Associations (CAPA), where she supported international student communities who faced similar challenges as her.
"I didn't realise the diversity of ethnicities and nations that come to study in Australia," she says. "In terms of understanding different food, traditions and cultures – I would say that was the start of the business because it made me realise there is so much learning to be done from a cultural perspective."
During her time working with CAPA, Sonia began running workshops, community functions and cultural events, which kick-started her passion to work in the events industry.
"I strongly believe that events create an impact with communities that last a lifetime," she says.
"That's how Gandhi Creations came about, to create that impact within communities."
Fast forward to 2019, Gandhi Creations has produced over 500 events, including conferences, fashion shows, round-tables and festivals for 50,000 people. Sonia also sits on the board of Multicultural New South Wales and is a 2019 Australia Day ambassador.
"We work across various different events, but the purpose at the end of the day is to create a diverse and unified Australia," says Sonia.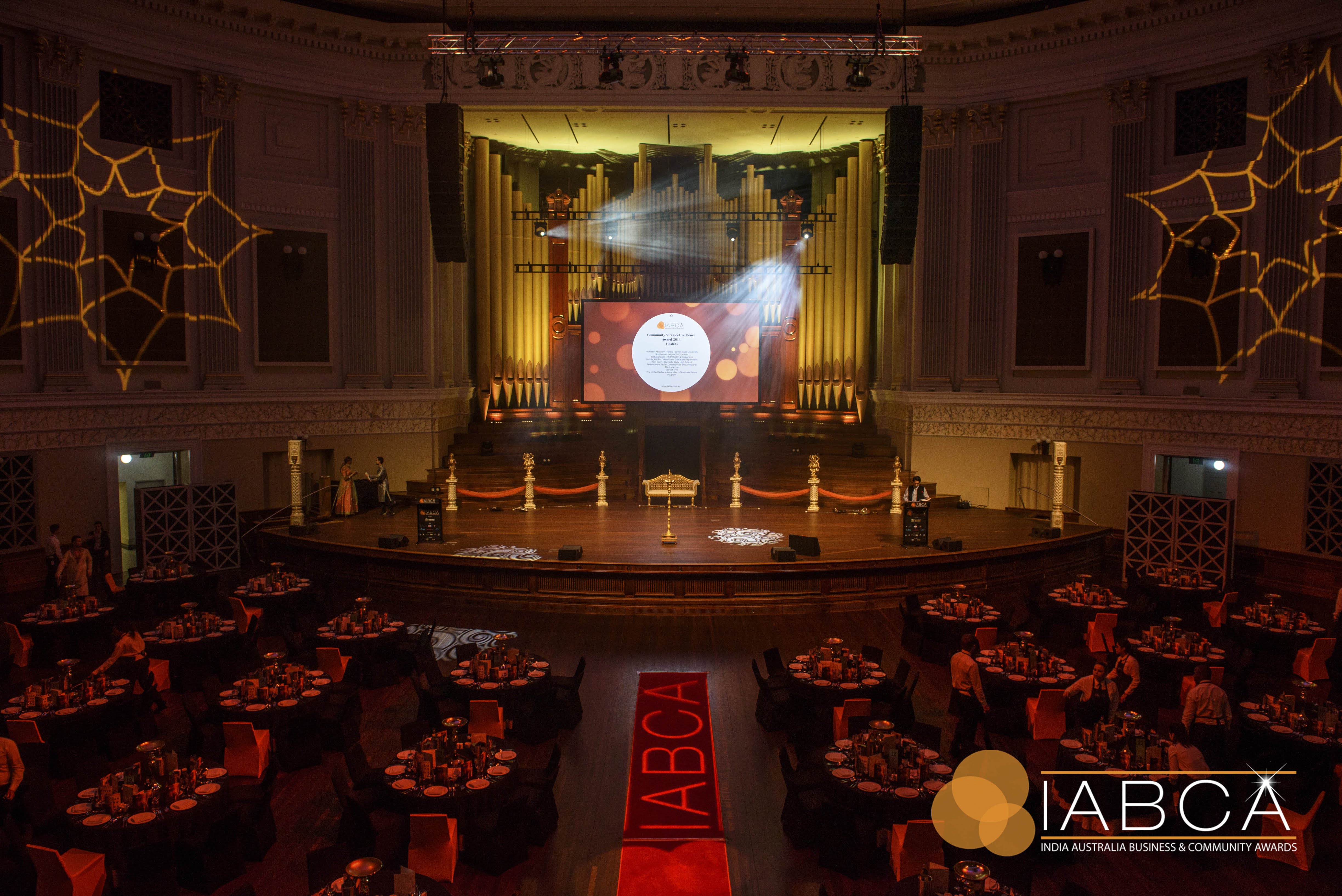 Her events, such as Fashions of Multicultural Australia (FOMA), which is taking place in Sydney on 1 March 2019, also serve as a meeting ground for the exchange of ideas between nations.
"Platforms like FOMA create that intense cultural diplomacy through fashion and food, thereby improving foreign investment and trade," says Sonia. "So it's not just about the community, but generating trade opportunities and providing indigenous and emerging designers a platform to then engage with foreign embassies."
Sonia says the biggest challenge organising cultural events is continuing to create sustainable platforms to bring communities together and encouraging people to want to learn about other cultures.
"A good example of this is the Premier's Harmony Dinner for New South Wales Government that we ran from 2013 to 2016 with about 1300 people from many different cultures," she says.
"Initially it was very hard to convince people to attend, because they said, 'Well, I go to my community event, why would I come to this? What is the need for me to meet with the Jewish community, or the Indonesian community, or the Indian community?'
"So I think changing that mindset is often challenging, but continuing to deliver impactful events really changes the thought process of communities."
The most rewarding part of Sonia's job, however, is helping people learn something new about another culture.
"The most rewarding element is when one of the community members says, 'I didn't know what a sari was until I came to your event' or 'I didn't know that this is the style of food that's eaten in Greece'," she says.
"That integration around cultures is very, very rewarding."
This article originally appeared in the February edition of Spice Magazine. Subscribe here.