Plant-based dining has had a sophisticated makeover and venues are capitalising on the trend.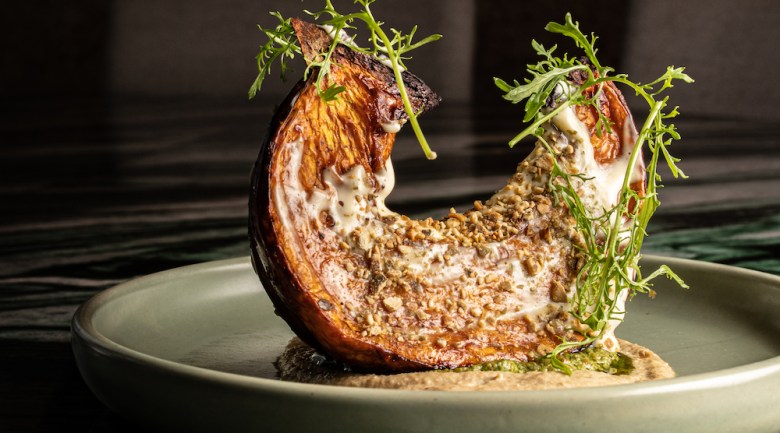 Roasted Hokkaido pumpkin at Ovolo Nishi's Monster Kitchen and Bar. Credit: Zachary Griffith
No longer a buzz word or a fad, plant-based dining has a solid place in Australia's food scene and has continued to evolve on the back of the pandemic, thanks to a heightened focus on the health of the planet and ourselves.
Conference venues, hotels and restaurants are not just embracing vegetarian options, but also focussing on sustainable producers, locally grown ingredients and embracing indigenous plants too.
Taking the leap
In mid-2020, the executive team at Ovolo Hotels had a bold idea: to convert all its restaurants and bars to fully vegetarian for a 12-month, 'Year of the Veg' concept.
When creative food and beverage director Vincent Lombino was asked his thoughts, he said, "It's big, it's bold, it's bad ass and it's what Ovolo is known for: being a disruptor."
Lombino also said, if they were going to do it, they had to do it really, really well. So the team went on a worldwide hunt for the best chefs, reworked the menus and embarked on months of staff training.
On 1 October 2020, World Vegetarian Day, all restaurants across the group's Australia and Hong Kong properties relaunched to reveal their new vego vibe.
Among the innovative dishes are oyster mushroom ceviche at Lona Misa, Ovolo South Yarra, hay-smoked beetroot tartare at Monster Kitchen and Bar at Canberra's Ovolo Nishi and jackfruit, leek and thyme dumplings at Za Za Ta, Ovolo Fortitude Valley in Brisbane.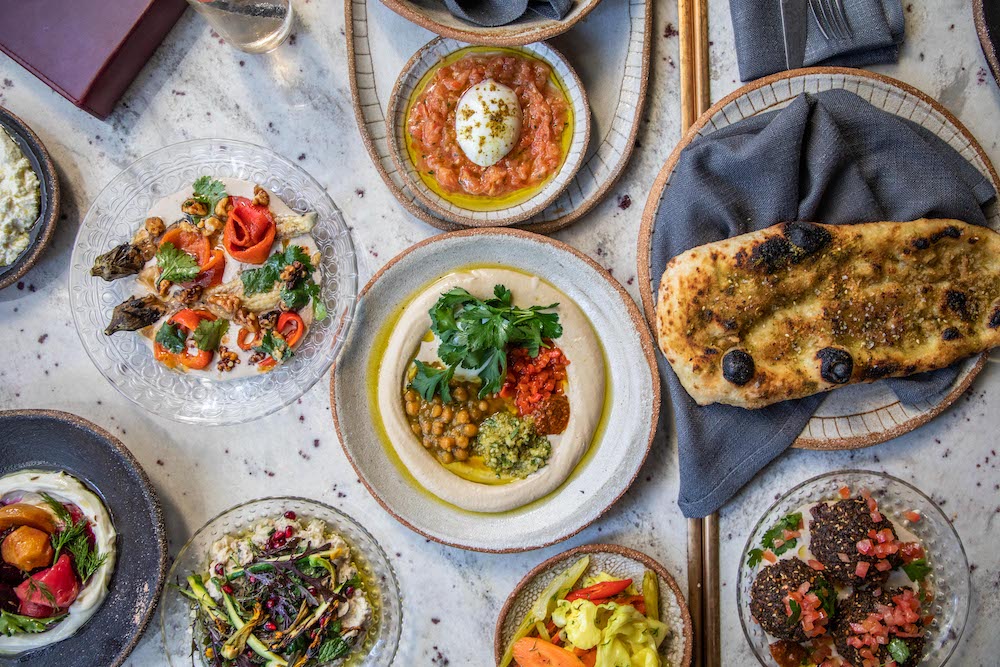 For conferences and events held across the Ovolo Hotels properties, while there is still an option to include meat dishes, Lombino says many delegates are embracing vegetarian options when given the choice.
"We've seen a lot more take-up in that area where we didn't have that before, and organisers are at least doing a hybrid menu where they might do 99 per cent vegetarian, with one meat protein option for a main," he says.
Now, almost 10 months in, the initiative has been "overwhelmingly successful", with restaurants in Brisbane and Canberra in particular often booked out. "It's been really exciting and now it's about keeping it fresh and evolving the menu," he says.
"I think coming out of COVID, people's self awareness, environmental care and passion for the fellow man [is growing], so it just seemed like a really great time to take a chance."
A balanced, honest offering
Peter Haycroft, executive chef at Melbourne Convention Exhibition Centre (MCEC), has also noticed a shift in consumers' dining preferences since COVID-19 began.
"During the pandemic there was a big focus on the earth, waste and the environmental impacts around menus and the produce that you use," he says.
"Moving forward, those sorts of things are going to be high on everyone's agenda; there's more of a focus on wellbeing and eating sustainably."
This heightened focus on sustainability and the environment has an influence on the menus at MCEC, where more delegates are opting for plant-based meals.
And while the venue has previously dabbled in meat alternatives, the focus is now on "good old vegetables, grown locally from Mother Earth", says Haycroft.
"Vegetarian and vegan meals aren't necessarily new; vegetarianism has been a big part of many cultures for a long time," he says.
"We're just focussing on those traditional elements and bringing them into a conference setting."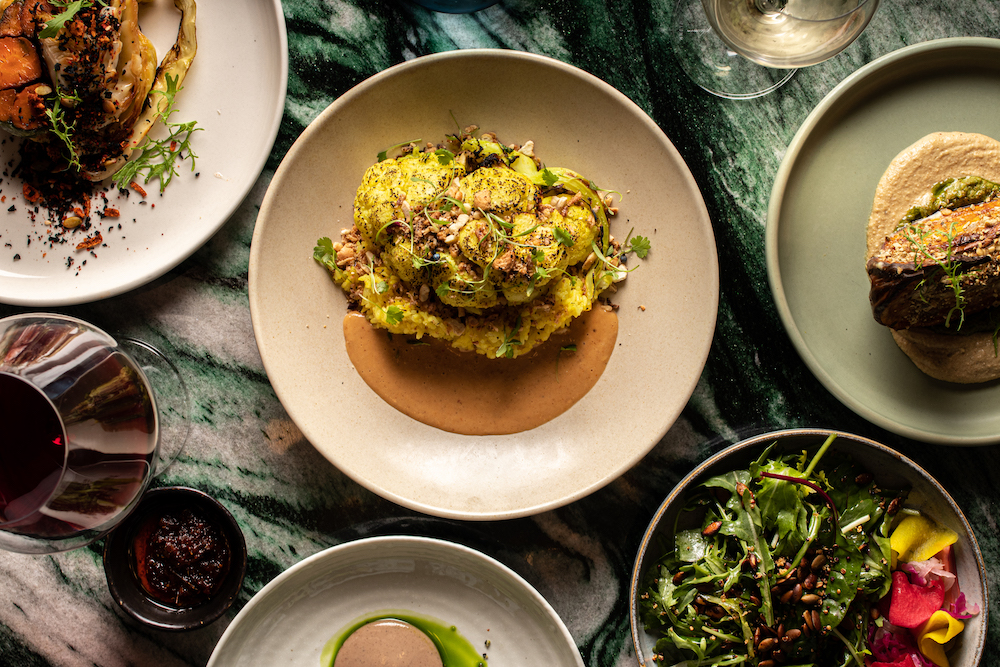 A traditional, honest approach to food is something Adelaide Convention Centre (ACC) also operates by.
The centre's Honest Goodness menu philosophy, developed alongside nutritional experts from the South Australian Health & Medical Research Institute and CSIRO, sees 97 per cent of ingredients sourced from local, sustainable environments.
The latest iteration of the menus has an emphasis on house-made and minimal intervention foods, a new range of plant-based dishes, plus more native Australian ingredients, giving delegates the chance to experience and preserve one of the world's oldest living cultures.
"While [native Australian] ingredients have been utilised by smaller restaurants for some time, the challenge for large-scale venues such as ours was related to volume and consistency of supply," says ACC executive chef Gavin Robertson.
"To enable us to feature these ingredients on our menu year-round, we've engaged with local growers to plant and grow specific quantities of these ingredients for us."
The way forward
While Ovolo Hotels initially embarked on 365 days of vegetarian dining, which Lombino says gave them an exit option if the concept wasn't successful, the group is now looking to continue its plant-based menus into the future.
"The work and investment we put into it, the success we're seeing and the enjoyment people are having from it – I don't see us ever going back, I think we'll stay pretty steady on this path," he says.
Meanwhile, MCEC will continue to grow vegetables and herbs in its on-site kitchen gardens, adding to its sustainability mission by reducing overall food miles.
Looking to the future, the venue has embarked on a joint project to transform a nearby 2,000-square-metre rooftop car park into an urban farm and sustainable dining and event space.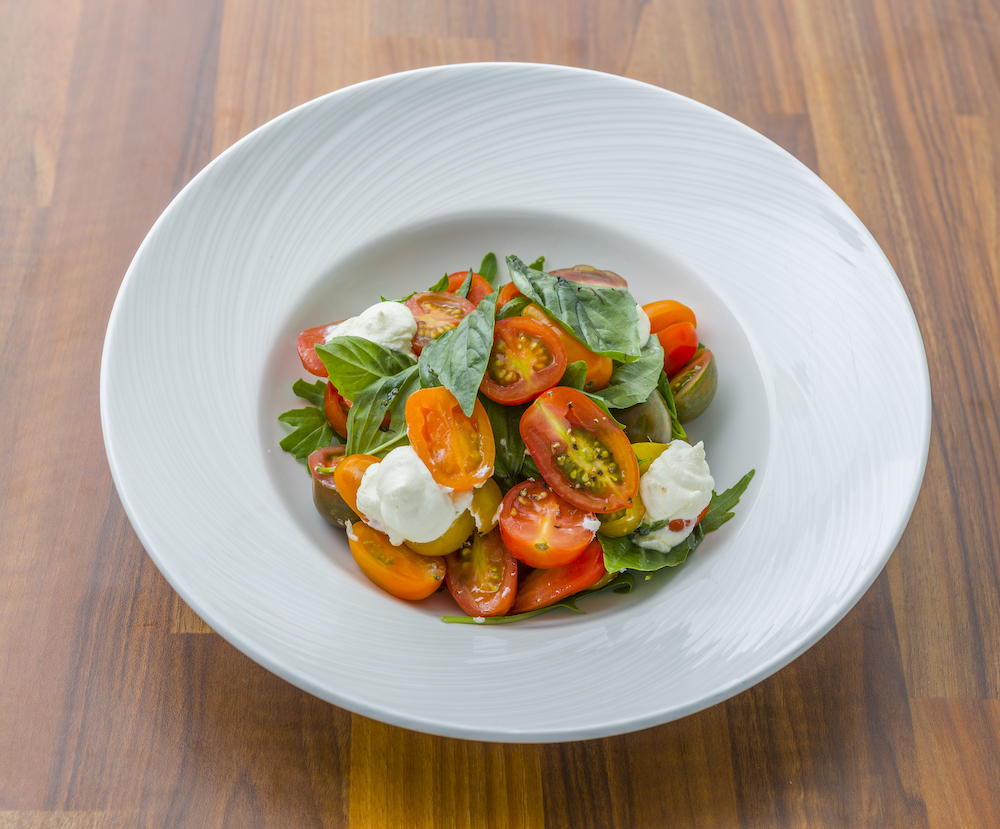 Once complete, Melbourne Skyfarm will aim to grow more than five tonnes of fresh produce each year, to be donated to Melbourne food charities and used at MCEC.
"Urban gardens and vertical gardens – I think that's what the future holds," says Haycroft.
Consumers are increasingly looking for dining options that tick the boxes of sustainability, locality and, of course, taste.
Venues that embrace plant-based menu options and are transparent about their ingredients will attract a new wave of conscious diners and delegates.
This article originally appeared in the Winter issue of Spice Magazine. Subscribe here to receive future print issues and read the latest issue below: