These hotels are serious about sustainability, making them the perfect choice for eco-concious groups.
PARKROYAL on Pickering Singapore
In line with Singapore's reputation as one of the greenest cities in Asia, many of its hotels have introduced sustainable measures that go beyond planting a few extra trees on its compounds.
PARKROYAL on Pickering Singapore, Grand Hyatt Singapore and JW Marriott South Beach are serious about sustainability and are the perfect choice for eco-concious travellers.
PARKROYAL on Pickering Singapore
Located at the gateway of Singapore's CBD and Chinatown, PARKROYAL on Pickering redefines urban hospitality with a stunning hotel-in-a-garden architectural design concept.
Distinguished by its commitment to sustainability, the 367-room hotel is home to more than 15,000 square metres of lush verdant surrounds and an array of eco-friendly features throughout the building.
The stylish guestrooms and flexible meeting venues are dressed in a soothing colour palette of calm greens and natural wood. Accented with an abundance of daylight, they provide a tranquil atmosphere for guests to work and relax in effortless comfort.
From the rooftop terrace of the Orchid Club Lounge, to the iconic infinity pool and bird cage-inspired cabanas on the dedicated wellness floor, PARKROYAL on Pickering is the place to bring out the best of you, by us!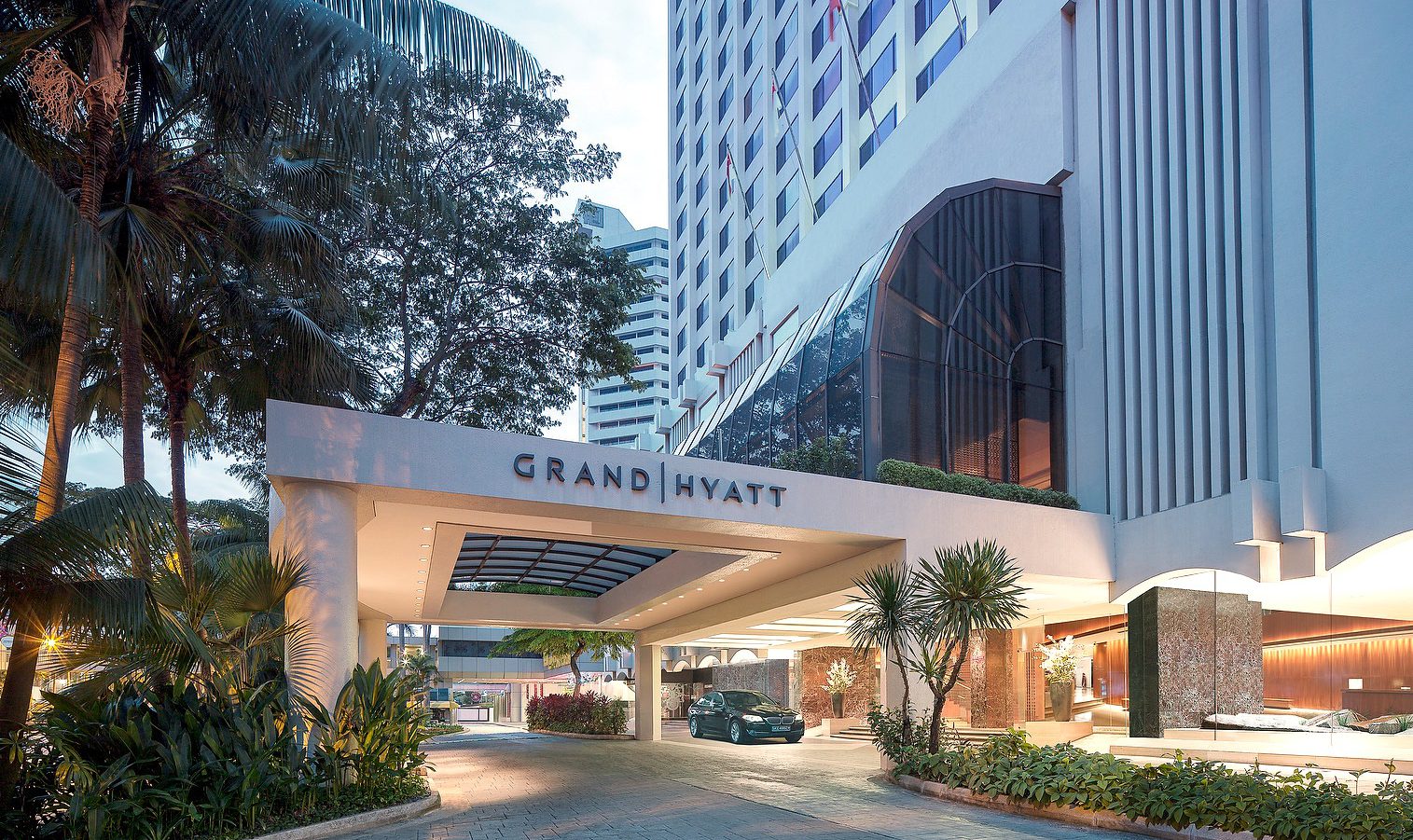 Grand Hyatt Singapore
A destination in itself, Grand Hyatt Singapore is the ideal starting point for any trip to the little red dot. Enjoy the hotel's lush gardens, colourful cuisine and contemporary guestrooms with the luxury of being right in the centre of the city's entertainment and shopping scene at Orchard Road.  Ideal for business trips, family vacations or even a company conference, the hotel offers anything from a buzzing hotel bar and a luxurious spa to 16 residence-style event spaces with open loft kitchens.
The hotel restaurant menus feature organic produce sourced from local farms and the hotel's very own rooftop garden. Diners can also be assured no food in the hotel goes to waste. Leftover food, that can not be donated, is converted by the in-house waste management plant into pathogen-free organic fertiliser that is then used for the hotel's landscaping purposes.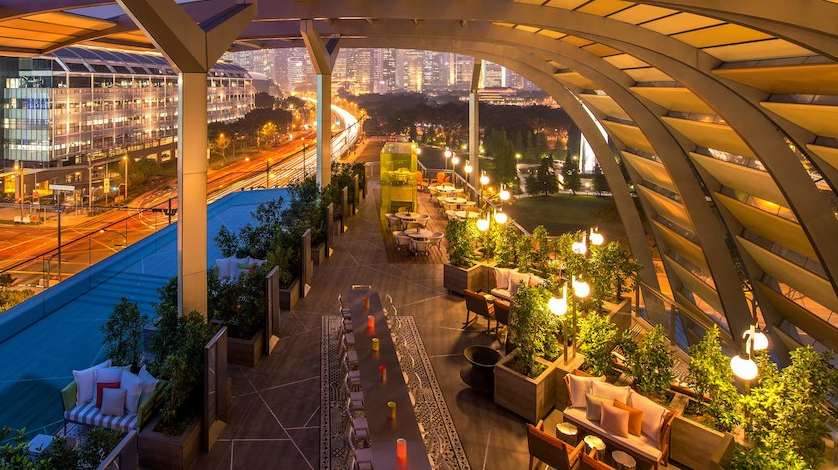 JW Marriott Hotel Singapore South Beach
This 634-room luxury hotel has recently rebranded, following a $20 million renovation, to unveil a sleek muted look. One of its most unique eco-friendly features is its micro-climatic canopy that connects the 3.5-hectare development.
The canopy harvests rainwater and converts solar energy to electricity while doubling up as a naturally ventilated shelter for guests beneath it. The wide windows allow natural sunlight to enter the rooms, reducing the need for artificial lighting for most part of the day. Even after dark, the rooms are fitted with LED night lights to reduce electricity usage.