Select Audio Visual designed a show-stopping AV experience and stage design for the event.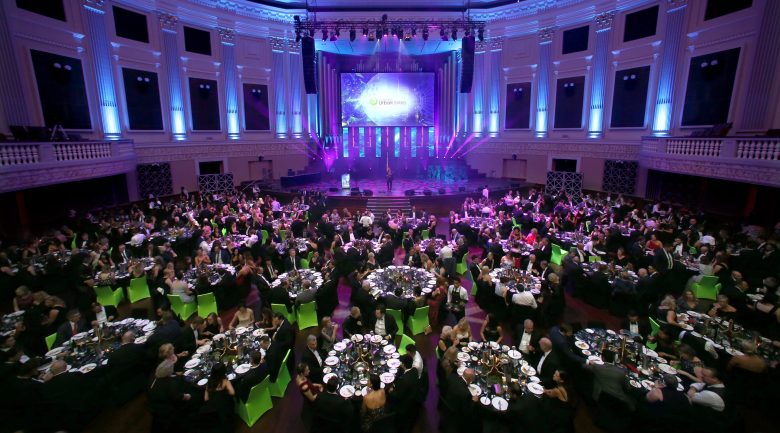 LM BUSINESS AWARDS
Select Audio Visual created an engaging stage design for the event.
AV supplier Select Audio Visual took the 2018 Lord Mayor's Business Awards to new heights in Brisbane recently.
More than 600 guests gathered at Brisbane City Hall on 19 October 2018 for the awards, which recognise Brisbane businesses and entrepreneurs who have made outstanding contributions to the city's economy.
THE BRIEF
Select Audio Visual was engaged to provide AV production and stage design for the event.
The company was tasked with creating a stage design that reflected the creativity and innovative nature of the event, whilst celebrating the city and its businesses.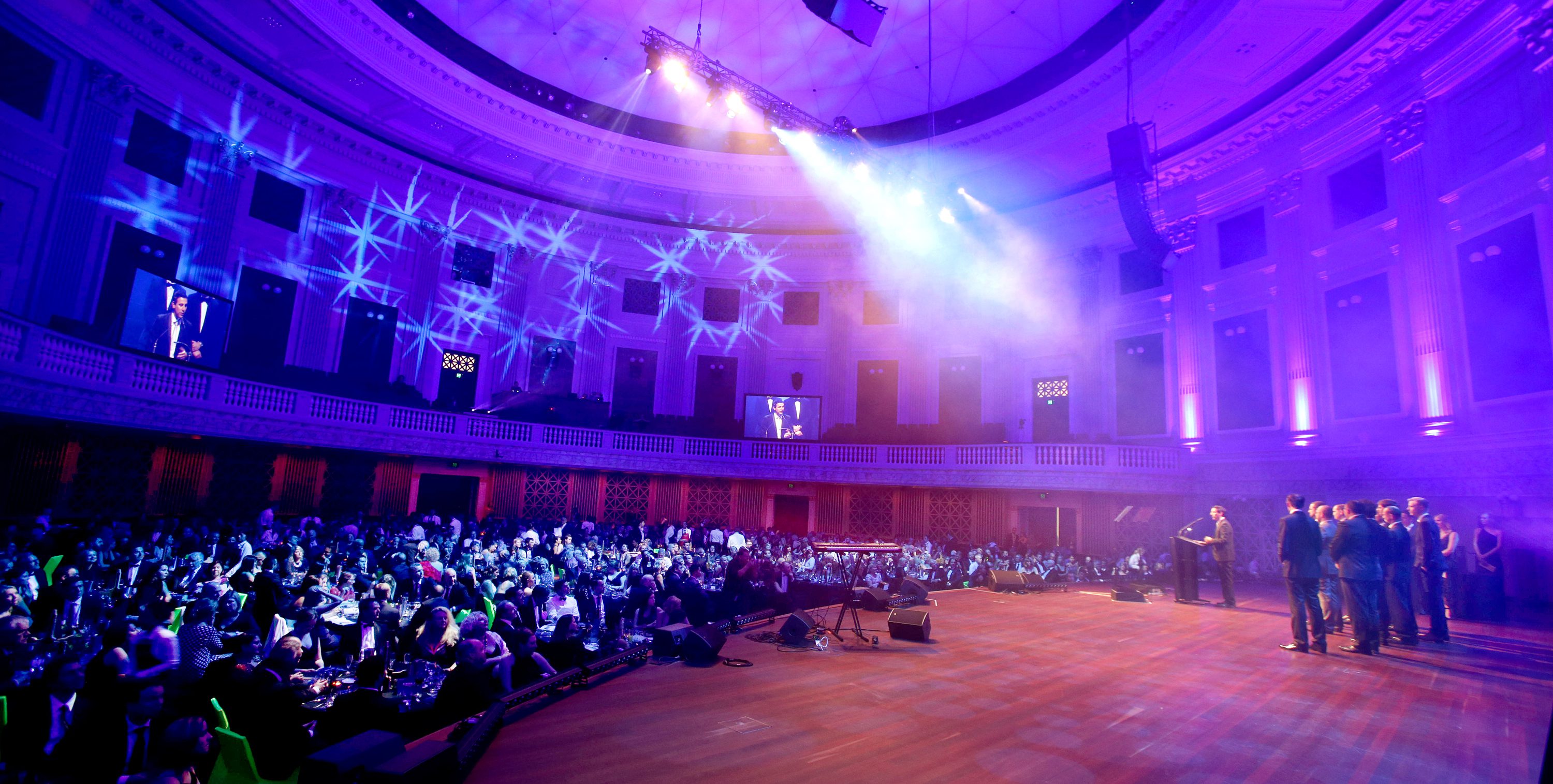 THE RESULT
Guests were welcomed at King George Square for pre-dinner drinks with a lively atmosphere, complete with moving and static lighting fixtures.
Upon entry to the Main Auditorium, guests were met with an engaging stage design which was the focal point for the black-tie gala affair.
A 9.14 metre by 5.14 metre projection screen provided optimum viewing for guests and a combination of animated LED panels and colour-changing lighting bars were suspended vertically beneath.
The LED panels depicted Brisbane city's iconic landmarks as a seamless blend across the six individual sections.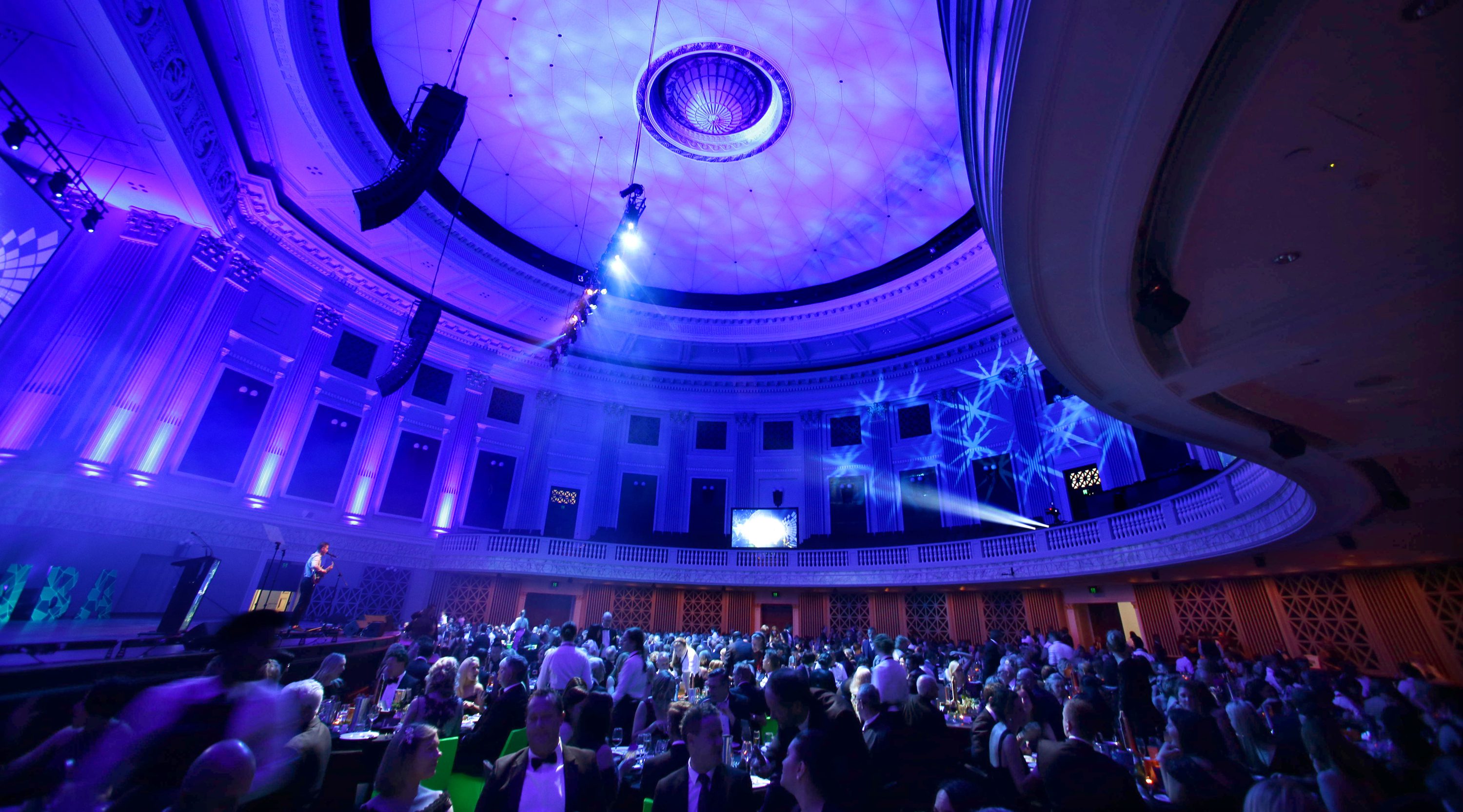 Intelligent lighting was designed to complement the heritage architecture, while two delay screens each were mounted at the rear of the room, giving all attendees a clear view of the stage.
Intelligent lighting was designed to complement the heritage architecture of the Main Auditorium and to support the live opening act, which featured illuminated dancers in glow-in-the-dark outfits that required black UV light to create luminosity.
Technical director Rob Jamieson and his team worked closely with local agency LOUD Events to provide a seamless event experience from the award announcements, live performances and cues, walk-up stings and follow-spot lighting.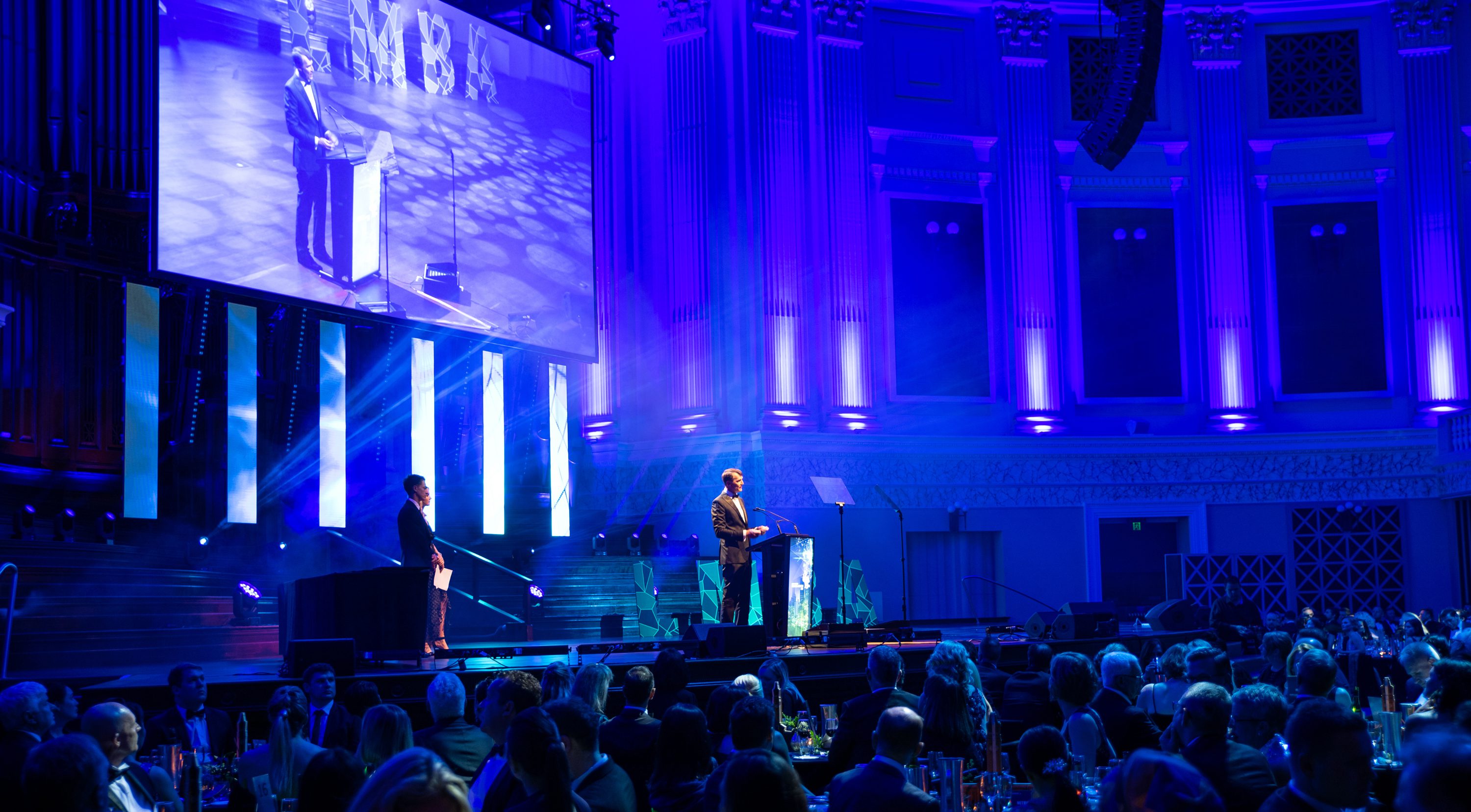 THE RESPONSE
Select Audio Visual sales and marketing manager Susan Hamilton said it was a thrill to be involved in such a high-profile event.
"Being an annual event, with a record number of nominations, I'm very proud to say that we exceeded the client's expectations by providing a new level of creative stage design and raising the bar from previous years," she said.