EEAA's International Women's Day breakfast was back by popular demand this year.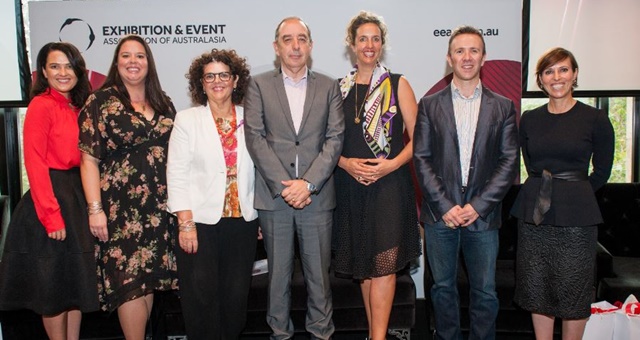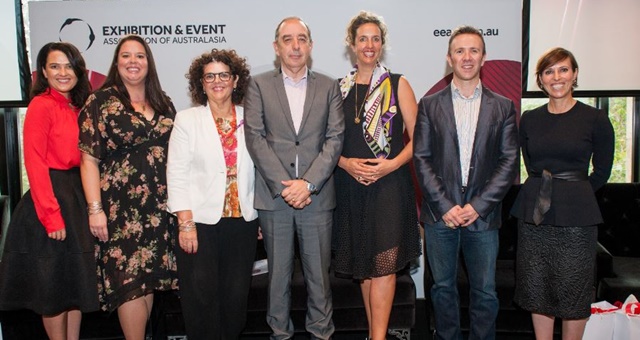 The desire to shine a spotlight on the strength of women in the events industry coupled with persistent member demand drove the Exhibition and Event Association of Australasia (EEAA) to once again hold its International Women's Day breakfast, CEO Joyce DiMascio told Spice.
"When we didn't run it last year the community asked 'why?' so we thought it was an appropriate that we once again highlight some of the tremendous women in our industry," she said.
Speaking to guests at Doltone House yesterday, DiMascio said that "everyone has a responsibility for ensuring that we can create environments in which women can flourish".
"Because then we avoid stereotypes and provide fair, supportive workplaces that bring out the best in our teams."
Guest panelists Sarah Pohlman, general manager – Events, Life & Events at Fairfax Events; Michelle Walter, head of partnerships, community and events at Qantas; Penny Lion, executive general manager events at Tourism Australia and Julia Erben, event director at Reed Exhibitions led a panel discussion surrounding the importance of discovering the "superpower" of women in the workplace and helping them to grow in their careers.
DiMascio said she hoped the event would return even bigger and better next year.