Accessibility issues caused by last year's landslide have forced the property to close until the issue is resolved.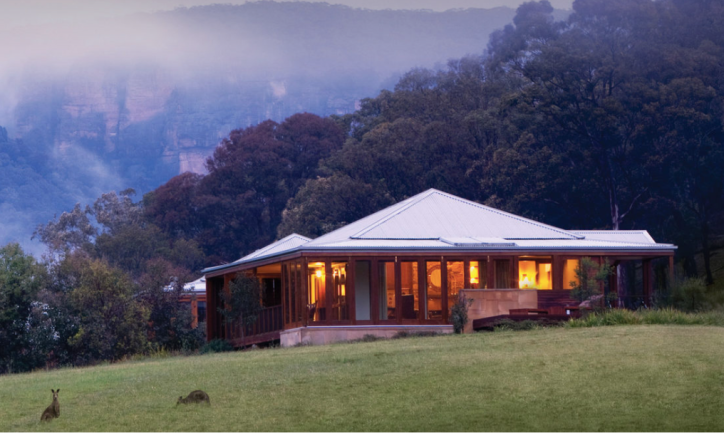 Renowned boutique luxury resort, Emirates One&Only Wolgan Valley, has closed, announcing it has ceased operations until issues accessing the resort are resolved.
Following a landslide in November last year which led to the closure of Wolgan Road, the resort has faced significant accessibility issues, with the delivery of goods and services too challenging.
Although the resort was able to reopen in April after a new road was built by Lithgow City Council, the resort's general manager, Tim Stanhope, said the descent into the valley made it "untenable to continue supplying utilities and equipment" for the property to run smoothly in winter.
"We are never prepared to compromise on our guests' experiences, therefore, due to these circumstances, the resort will unfortunately need to temporarily close its doors for the foreseeable future, effective 9 June 2023 until these issues can be fully resolved," Stanhope said.
"We are liaising with Lithgow City Council to come to a solution as soon as possible and the safety and wellbeing of its guests and staff remains top priority."
Lithgow City Council Mayor, Maree Statham said the Council was working with the property to find a solution for the access issues and find ways to service the business in order for it to resume operations as soon as possible.
"This closure will impact local workers and businesses and it clashes with the Council's efforts to grow job opportunities, and strengthen businesses," Mayor Statham said.
"This closure is a clear demonstration of the protracted and significant effects of natural disasters throughout our region and the challenge for the Wolgan community will be particularly protracted.
"We are focused on supporting that community for years to come, until a new road is built and their lives are restored. Meanwhile, we call for more support for residents and businesses from all levels of government."