Bringing together the two businesses is a huge benefit for the events industry and will provide clients with a larger workforce and expanded resources across the country.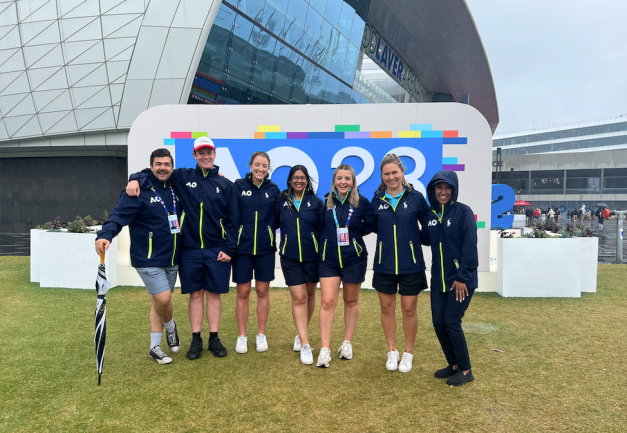 Spark Event Group has announced the acquisition of VIPeople, effective 1 May 2023.
VIPeople is widely regarded as Australia's leading supplier of specialised customer service staff to both the venue and event industries, operated by owners Anthony and Karen Duffy since its inception in 2003.
Spark is also a leader in workforce solutions, with more than 5,000 active staff and a significant portfolio of major events, including the Australian Open Tennis and Formula 1 Australian Grand Prix.
VIPeople managing director Anthony Duffy said bringing together these two major businesses is a huge boost for the industry and will provide clients with unprecedented resources across the country.
"Our vision at VIPeople was always to focus on quality (over quantity) through engaging great people and preparing them for success. The team at Spark, led by Geordie Miles, share that vision," Duffy said.
"For VIPeople clients, the acquisition allows access to a broader range of experienced event staff, with an extensive Australia-wide database, whilst the VIPeople workforce will have greater opportunity for more event-based roles. We are very excited to watch it become the new standard by which all other companies are measured."
Spark chief executive officer Geordie Miles said that for Spark, which already operates staff at more than 500 events per year, the acquisition was about diversifying the product offering within the venue and event space.
"This expansion for Spark means availability of a larger workforce across the country, and in particular strengthening the portfolio of our major venues offering across New South Wales, Queensland, Victoria and Western Australia. That's a big benefit to the venues and events industry," Miles said.
"In the meantime, it's business as usual – VIPeople clients will continue to experience the same dedicated service they have for the past two decades, with familiar faces at all events and in head office, whilst Anthony and Karen Duffy continue with VIPeople in an advisory capacity.
"The Spark team will continue combining event management, operations and workforce to make events happen."