As the hospitality sector grapples with staffing shortages, a new robotic solution called Keenon is here to lend a helping hand.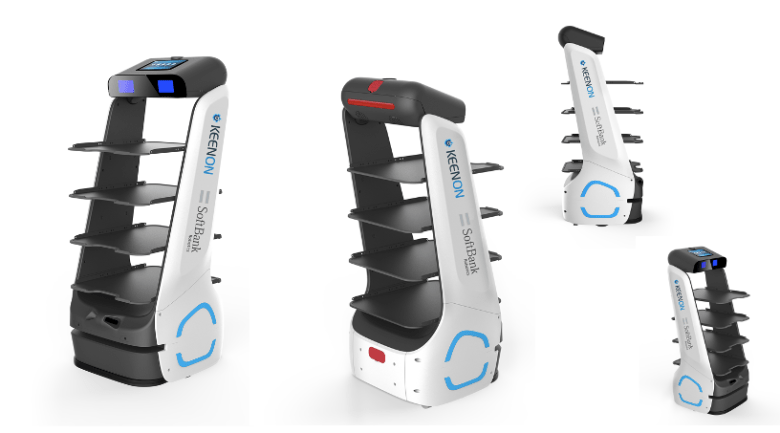 Tray delivery robot Keenon.
As the Australian hospitality industry continues its recovery while grappling with staffing shortages in, it's robots to the rescue with SoftBank Robotics Group Corp. (SBR) announcing the launch of the tray robot, Keenbot.
Supplied by GERMii Australia and designed by KEENON Robotics, Keenbot is now available in Australia to address staffing issues across the hospitality industry to help fill service gaps and no doubt, amuse customers.
Designed to automate food service, the tray-serving robot works in tandem with human capabilities and lends a helping hand in delivering quick and consistent customer service and can delivering up to four dishes at a time.
In successful a pre-launch trial, Keenbot was deployed at the Sheraton Grand Sydney Hyde Park, where the hotel's director of food and beverage Joe Poovaiya said it is already proving an invaluable addition to the team.
"We have been using robotic technology and solutions in our business to increase our productivity, and now we have introduced Keenbot to our customer-facing food service operations," Poovaiya said.
"At first it was quite a novelty, but staff and customers have quickly adapted and welcomed Keenbot. We do not expect these cobots to replace the total human element in our service, but rather, we hope for these cobots to further complement and enhance our service efficiency. "
GERMii Australia chief executive officer Harold Van Haltren said the tech company was working closely with customers across the hospitality industry to help fill service gaps.
"GERMii is a 100 percent Australian owned technology and services company, and we're thrilled to be helping the Sheraton Grand Sydney Hyde Park supplement their teams to provide outstanding service to guests," Van Haltren said.
"Our customers are all very happy with the outcomes of increased productivity and service delivery."