The acclaimed chef has partnered with Cheeky Food Events, to launch The Cheeky Olive - an Indigenous MasterChef-style team-building product.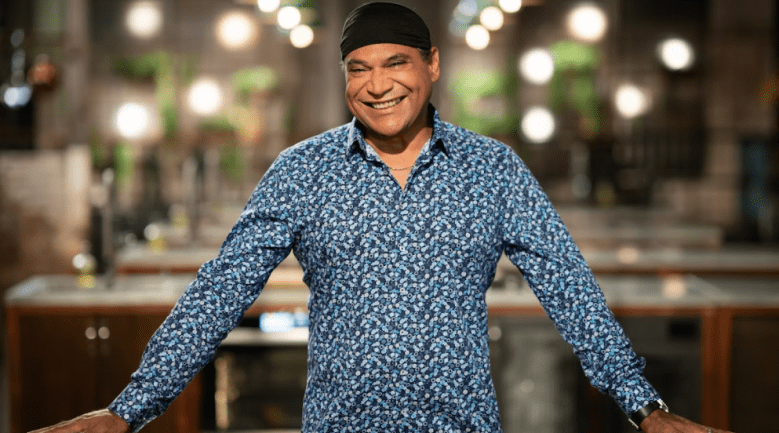 Renowned Indigenous chef, television presenter, and author, Mark Olive, has partnered with Sydney-based team-building cooking organisation, Cheeky Food Events, to launch a new Indigenous MasterChef-inspired product, designed for corporate team-building.
As the first team-building product of its kind, the aptly named The Cheeky Olive will bring the flavours of Indigenous Australia to the nation's $17.2 billion meetings and incentives sector, offering corporate groups the unique opportunity to tap into chef Olive's passion for cooking and intimate knowledge of native ingredients.
"I'm really excited to use this event to share my knowledge and culture with others through my love of food as well as teach people how to integrate rich and interesting native flavours into their daily cooking routines," Olive said.
Participants will learn about and experience traditional Australian flavours, cooking methods and ancient storytelling through an immersive and hands-on, competitive cooking challenge format.
The launch of the product comes at a time where staff reconnection is more important than ever, which Cheeky Food Events and Verve Creative Events owner Rob Frank is something all humans are craving in post-COVID corporate Australia.
"We've already been witnessing the importance of reconnection and creativity through our Verve Creative channels, and this new product through Cheeky Food Events provides the platform for colleagues to interact and connect in a fun way that strengthens team bonds, spurs open communication and increases team motivation and problem solving," Frank said.
Recently tested for the first time with a large Melbourne based firm, Frank said The Cheeky Olive is being extremely well received. 
"We're super excited by the interest level and fun people were having, and the product is already showing great signs of resonating with the audience."
The experiences is available for private bookings, business events and conferences, and incentives for groups of 10 or more people.
Cheeky Food Events is run by a team of chefs and event managers who since 2006, have hosted more than 2,500 team-building events, catering to more than 100,000 people. Recently, they ran the World's Biggest Cook Up at Melbourne Convention Centre, where 550 budding chefs across 21 different cooking stations battled it out on the kitchen floor.