Event cancellations are on the rise and it's time to do something about it.
NSW Southern Highlands are among the destinations in need of business events. Image credit: Visit NSW
Event planners are being urged to take their business to regional destinations, as tourism and event booking cancellations reach as high as 70 per cent in some areas due to the ongoing bushfire season.
Misconceptions and misinformation are among the biggest reasons why event planners are taking their events away from regional areas, according to Carla Offord, CEO at venue sourcing specialist The Conference Shop.
Offord is a resident in the NSW Southern Highlands and specialises in regional conferencing. In recent weeks she's been in touch with venues and suppliers across regional NSW, many of which have seen a rise in booking cancellations from domestic events.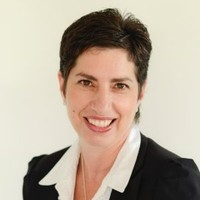 "I think there's misconception at the moment about regional NSW not being open for business," she said. "People still think there's active fires and that smoke is a hazard in a lot of regional destinations, which is actually not true."
"After speaking with a lot of hotels in regional destinations, they've had the highest cancellation rates of any conferences in a long time because of that misconception, and we're talking about conferences that are even a couple of months away."
Offord said it's now up to corporate groups to bring business to regional areas across Australia that are struggling.
"Regional destinations are screaming for business," she said.
"There should be a little bit of responsibility placed on corporates to take their business out regional if they can."
What can event organisers do?
In the last week, Offord has had five clients request to move their conference or event to regional destinations that have been affected by bushfires.
Some of these clients are also asking about what their corporate groups can do to help local communities during their event.
"I'm contacting local organisations, such as WIRES and other wildlife sanctuaries within the local community, to see what they can offer to corporates," said Offord.
"So instead of doing their normal team-building, they're now able to help with clean ups if that's what they want to do. I think that's a really important role and a bit of corporate social responsibility."
In Victoria, the state government has launched an initiative that will see more than 115 major organisations hold multi-day stays and events in bushfire affected areas in regional Victoria.
Businesses have throw their support behind the program, pledging to hold meetings, events or conferences in a bushfire-affected region in 2020. AFL, NAB, Herald & Weekly Times, Collingwood Football Club, Cricket Australia, Crown, Tennis Australia, Alibaba, Swisse, PWC, Bosch Australia and AustralianSuper are among the organisations pledging their support.
Industry bodies get on board
Meetings and Events Australia has also emphasised the importance of hosting an event in regional destinations.
"The business events industry is high yielding and we mostly hold our events Monday to Friday – off peak times of the week that provide valuable business in addition to the usual weekend tourist trade," MEA stated in a member update.
Conference and event organisers are also encouraged to contact local convention bureau authorities for up-to-date information and assistance.
"There is a lot of misinformation spreading globally about the Australian bushfires via mainstream and social media channels that needs to be addressed," said Association of Australian Convention Bureaux CEO Andrew Hiebl.
"Australia's convention bureaux are best placed to provide up-to-date business events information given they are on the ground in each state and territory with direct connection to industry operators in their respective regions."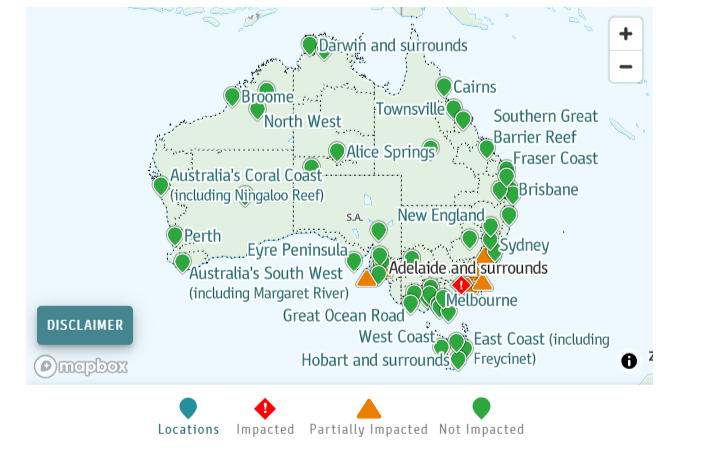 An ongoing effort
The impacts of the bushfires will be felt by communities and businesses long after the bushfire season ends.
"It's not going to be a quick fix, people need to even be thinking about taking events regional next year," said Offord.
It's also important to revisit areas that might not be highlighted in the media right now, but are still feeling the impacts of recent bushfires.
"People forget very quickly," said Offord. "Places like Port Macquarie and Coffs Harbour where the fires first started, people forget about those places. They lost a lot of conferencing when that first happened."
Other destinations to keep in mind when planning regional conferences are: Barossa Valley and Kangaroo Island in South Australia, East Gippsland, Mornington Peninsula and the High Countri in Victoria; Batemans Bay, Snowy Mountains, Hunter Valley, Wollongong and Kiama in New South Wales.
For up-to-date and accurate bushfire information, visit Tourism Australia's information website.