The Greater Sydney region has been declared a COVID-19 hotspot.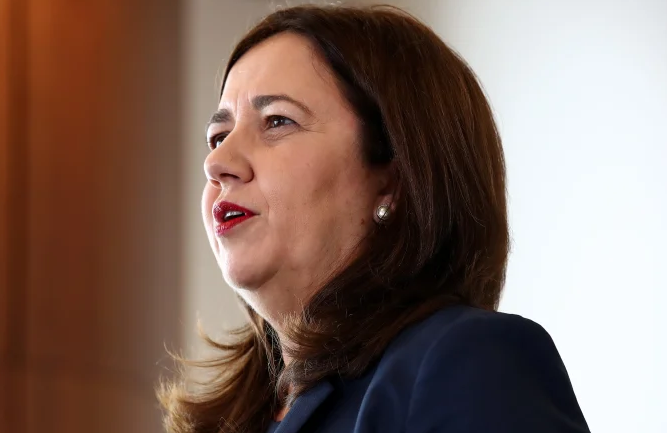 Annastacia Palaszczuk
Queensland has officially declared Greater Sydney a COVID-19 hotspot and will close its border to anyone travelling from the region.
On Wednesday, Queensland Premier Annastacia Palaszczuk confirmed from Saturday 1 August 2020, people who have been in Greater Sydney within the last 14 days will be turned away at the Queensland border.
Returning Queensland residents will be required to quarantine for 14 days at their own expense.
Palaszczuk said the decision follows an increase in cases across the New South Wales capital.
"We have seen more cases of community transmission spreading across a wider area of Sydney," she said.
"This includes into areas frequented by tourists, travellers and large numbers of Sydney locals.
"Throughout this pandemic we have acted quickly to put the health of Queenslanders first.
"And that's what we're doing here."
The Queensland border also remains closed to anyone travelling from Victoria.
The news comes as New South Wales recorded 19 new cases and Victoria recorded 295 cases overnight.
BREAKING: Queensland will close its borders to all of Greater Sydney. From 1am Saturday, more hotspots will be declared and no one from Sydney will be allowed into Queensland. #COVID19au pic.twitter.com/044iZeTZ1g

— Annastacia Palaszczuk (@AnnastaciaMP) July 29, 2020
Queensland's event sector restarts
The further border closure comes as Queensland's event sector begins to rebuild and restart.
At the weekend, major consumer exhibition Gold Coast Expo took place over three days, with strict COVID-safe protocol in place.
Organiser Bob Carroll from Australian Events said the event was permitted to go ahead after "two months of badgering Queensland Health" to develop a COVID-safe plan for the event industry.
"We have worked hard to develop new systems and processes to meet the COVID challenge and at the same time create a safe environment for exhibitors as well as the public," he said.
Brisbane Convention and Exhibition Centre is also preparing to welcome event delegates back through its doors after receiving the green light to reopen from August.
Currently in Queensland, the maximum number of attendees permitted at an event venue is determined by the four square metre rule.
---
More reading
Queensland's first COVID-safe expo hailed a success
New CBD cellar door arrives in Brisbane
PM meets with MEA and EEAA to address business events