The annual festival of light and culture has delivered $9.2 million to the Northern Territory to date.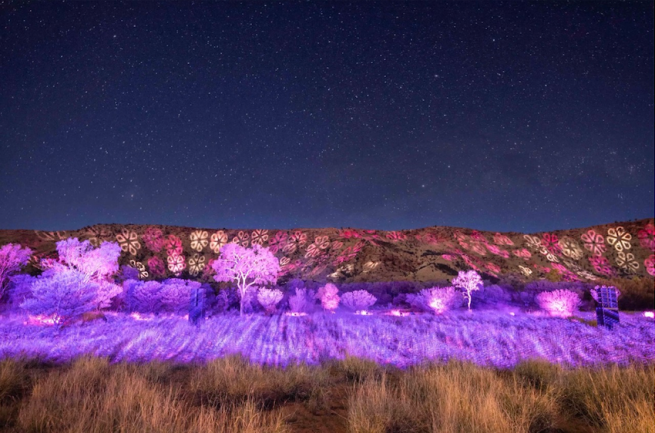 Parrtjima – A Festival in Light has become one of Central Australia's calendar highlights and is set to return to Alice Springs from April 12-21, 2024.
The event will be delivered by a new to-be-announced events delivery partner and will offer an "infusion of innovative technologies and traditional storytelling methods."
The event will be curated by Rhoda Roberta AO, who will focus on the importance of interconnectedness in Aboriginal cultures.
"Everything is living in Aboriginal culture and in the old ways, the approach was one of sharing and working together," Roberts said.
"Our ancestors were living under strict social structures and belief systems where everything was interrelated from the land and waterways to our sky country.
"Along with resilience that's tinged with laughter, interconnectedness blankets the wisdom of generations that we are reminded to experience and absorb."
Parrtjima has become a major source of revenue for the Northern Territory. To date, it has been responsible for $9.2 million, of which $6.8 million is new money brought into the Territory. The event has been linked to more than 15,000 visitor nights to Alice Springs, with more than a quarter of attendees coming from interstate or overseas.