New Zealand's pre-eminent business events industry event returns to the geothermal city for the first time since 2011.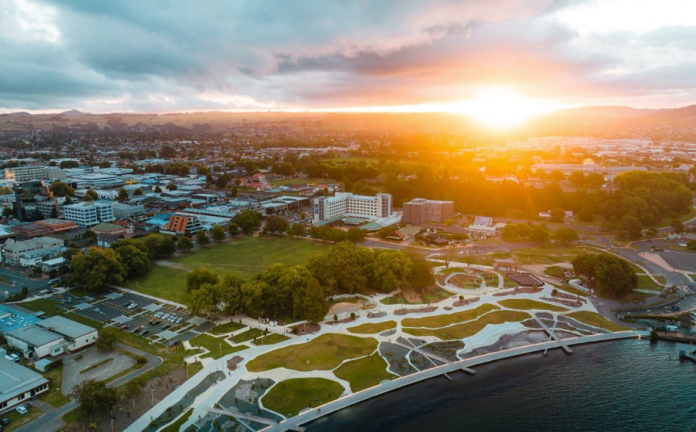 Rotorua, NZ. Photo credit: Paul Michael.
Following a record 2023 MEETINGS national business events showcase in Wellington last month, Business Events Industry Aotearoa (BEIA) has announced that MEETINGS 2024 will take place in Rotorua for the first time since 2011.
Rotorua was selected specifically to highlight the diverse experiences that are available outside of Aotearoa New Zealand's three major cities.
"Rotorua is a magnificent city, the birthplace of the visitor economy for New Zealand, where business events, tourism and hospitality hold a sacred place," BEIA chief executive officer, Lisa Hopkins, said.
"Our intent is to amplify the taonga (cultural treasures) of the city by bringing MEETINGS back to where it all began for New Zealand tourism."
In recent years, Rotorua has grown in reputation as a top location to host events. It was voted the best regional stand at MEETINGS 2023, and investments in the Sir Howard Morrison Centre and the Wai Ariki Hot Springs and Spa have cemented the city's reputation as a great place for both work and recreation.
"Rotorua is the ideal place to mix business with pleasure and we look forward to sharing our home and our manaakitanga (hospitality) with buyers and sellers alike," RotoruaNZ chief executive officer, Andrew Wilson, said.
"It's important that manuhiri (visitors) not only get to experience New Zealand's magnificent major cities, but also immerse themselves in a region which built its reputation on manaakitanga when tourism first began in this country."
Rotorua is a city of nearly 80,000 people, located on the north island of New Zealand. In addition to its growing reputation as an events location, it is famous for its geothermal activity, as well as its close relationship with native Maori culture.
MEETINGS bills itself as the only national tradeshow in New Zealand for the business events industry and next year's event will be its 28th.