The new incentive program aims to lure MICE business back to Geelong, The Bellarine and Great Ocean Road regions.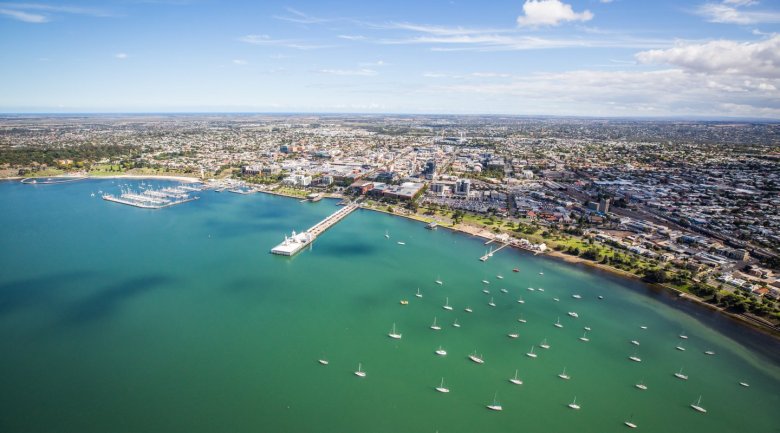 Image credit: Visit Geelong Bellarine.
Business Events Geelong has teamed up with Regional Development Victoria and Great Ocean Road Regional Tourism to launch a new incentive program to encourage business events to the Barwon South West regions.
In response to the ongoing challenges of COVID-19, the trio has established a joint monetary incentive program to lure MICE business back to Geelong, The Bellarine and Great Ocean Road regions.
Backed by the Victorian State Government's Regional Recovery Support Fund, the $200,000 program will partially cover the cost per delegate up to $50 in an effort to incentivise those considering holding an event in the region.
To be eligible, event organisers must secure their event in one of the Barwon South West municipalities by 30 June 2022 with the event to be held by 31 December 2023. The incentive is available to new event bookings only and will cover actual business event costs, such as accommodation, venue hire, transport, and other event costs.
Business Events Geelong has appointed Dana Broekhuizen to drive the program, who recently joined the team in the newly created role of sales and marketing executive. Bringing more than a decade's worth of experience in running corporate events and incentives both domestically and internationally, Broekhuizen said she was excited to be part of the team.
"I can't wait to inspire meetings, incentives, conferences and events to visit our beautiful corner of the world. There's such a huge variety of things to see, do and eat," Broekhuizen said.
Business Events Geelong Convention Bureau manager Mark Day said Broekhuizen's appointment will play an integral part in reinvigorating business events held within the Barwon South West regions.
"It's no secret that our industry has faced a number of challenges over the past 18 months, but it is now time to look to the future to find solutions on how to best move forward once state and international borders are open again," he said.