Tourism Australia's latest research confirms the levels of confidence and comfort for event planning across Australia continues to grow.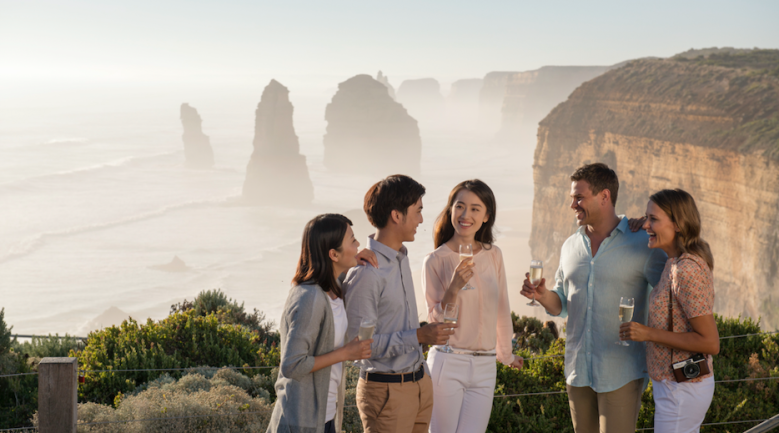 Twelve Apostles Lodge Walk, Great Ocean Road, VIC. Image credit: Tourism Australia.
The latest findings from Tourism Australia's domestic business events research indicate confidence in Australia's domestic business events sector is the highest it has been since the start of the pandemic.
The research shows there is a clear desire to return to face-to-face events (with a reduced use of hybrid formats) and 90 percent of respondents say they are comfortable with travelling intrastate and interstate for business purposes.
"It's so pleasing to see there has been a positive shift in the attitudes of domestic corporate decision makers towards planning business events in Australia," Tourism Australia executive general manager commercial & Business Events Australia Robin Mack said.
"84 per cent of business decision makers are now planning events in the next 6-12 months, and 95 per cent of those planning events offshore say they are likely to relocate events to Australia over the next year. 
"The research also indicated our latest Event Here This Year campaign was a positive contributor to the strong sentiment. The campaign had 15.4 million impressions across three-months, with 96 per cent of corporate decision makers exposed to the campaign already taking positive steps towards planning a face-to-face business event in Australia."
Planners looking to hold events in Australia within the next 12-18 months continue to show most interest in state and national level conferences, followed by incentive events to reward high achievers. Around one in two businesses claim that building team morale and/or rewarding employees is a key motivation for such events.
For businesses planning to hold domestic events in the future, the vast majority estimate that the number of events intended, the number of attendees per event and the allocated budget of their domestic event(s) will be similar if not greater than pre-COVID levels.
This latest domestic corporate sentiment research surveyed 454 people between 10 and 27 June 2022 who are either solely or partly responsible for event decision making in Australia.