Demand for business events in Australia's events capital has bounced back, as MCB and MCEC present the city to more than 5,000 global decision-makers at Europe's largest business events trade show.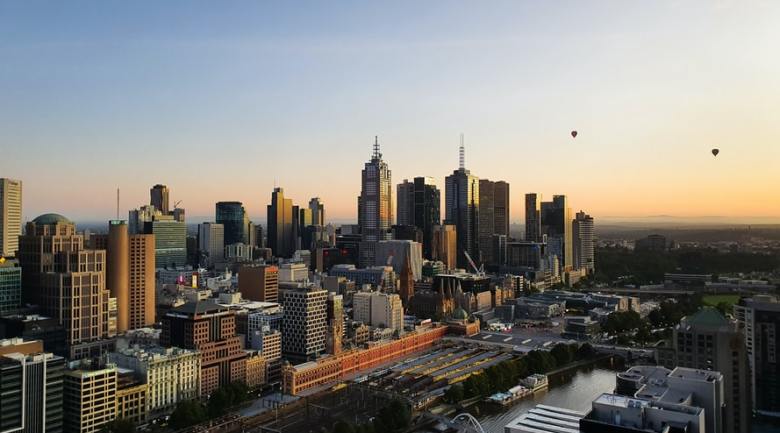 Melbourne Convention Bureau (MCB) and Melbourne Convention and Exhibition Centre (MCEC) travelled to Frankfurt, Germany this week to represent Australia's events capital at the first IMEX event since 2019.
The Melbourne delegation at IMEX 2022 was led by MCB chief executive officer Julia Swanson and MCEC chief executive officer Peter King. They met with international buyers and potential clients from all around the world to present the city's range of new product offerings and promote Melbourne as a world-class destination for business events.
The team showcased how Melbourne has demonstrated business events can be conducted safely and effectively with COVID-safe measures in place without compromising on the event experience. A prime example of that was seen with the return the Australian Open, the Formula 1 Grand Prix and the Asia Pacific Incentives & Meeting Event (AIME).
The event also provided MCEC with an opportunity to talk about the high demand for business events at the venue since Covid-19 restrictions emerged, with business swiftly returning to pre-pandemic levels with May 2022 one of the busiest months in the Centre's history.
Melbourne continues to be a major drawcard for many international associations, with the city expecting to welcome 17,600 international delegates across 25 international business events before the year's end.
Aviation access is rebuilding quickly with many routes now re-established and new routes opening between Melbourne and the US as well as Europe.
As the first gathering in three years, King said IMEX presented an important opportunity for Melbourne to be on the front foot when attracting international events back to the city after the pandemic.
"IMEX is an excellent opportunity for us to connect with international buyers and world leaders in business events and remind them of our world class offering and speak to buyers and speak to buyers and peers about our business transformation, sustainability and what we're doing next," King said.
Julia Swanson said Melbourne's presence at IMEX was a significant opportunity to show the world that the city is back in full swing and to boost international buyers' confidence to plan and book their events.
"Melbourne has a proven track record in hosting world class business events and is renowned for its city-wide collaboration. It's where creativity and innovation come together to deliver great events, exciting places to explore and legacies are made," Swanson said.
IMEX Frankfurt 2022 is Europe's largest business events trade show bringing together over 5,000 global decision-makers and hosted buyers.