For the first time ever, Australasia's oldest PCO will manage three major conferences on the same day.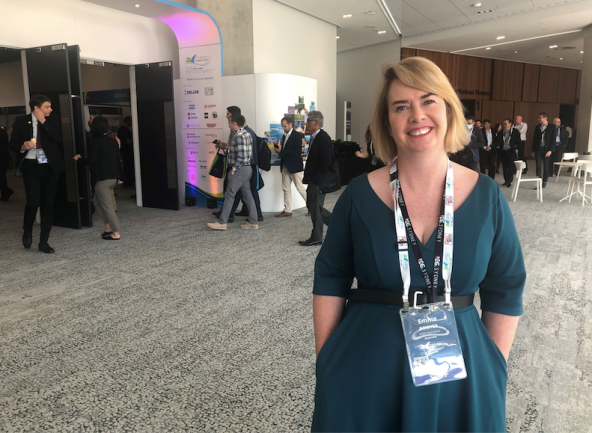 Emma Bowyer.
For the first time ever in its 57-year history, ICMSA will be managing three separate conferences on the same day, 26 June. The meetings will take place in Brisbane and Melbourne, attracting nearly 5,000 delegates in total.
The University of Queensland will host the International Conference on Conversation Analysis, while the Brisbane Convention & Exhibition Centre will accommodate the 26th World Mining Congress. Additionally, the University of Melbourne MD Student Conference will kick off on the same day.
The World Mining Congress alone is expected to draw approximately 3,000 delegates who will engage in almost 50 plenary keynotes and panel sessions, along with 1,200 presentations across 13 industry streams during the four-day program. Furthermore, a sprawling exhibition consisting of 120 booths will be an integral part of the congress.
Coordinating such a massive undertaking requires the management and coordination of hundreds of speakers, presenters, exhibitors, sponsors, volunteers, social events, entertainers, transport logistics, accommodation bookings, and AV requirements, creating a remarkable challenge for ICMSA's staff.
ICMSA owner and managing director, Emma Bowyer, said many of ICMSA staff had been working for years on these events and the culmination of all that hard work would be realised on the day.
"I know that as a professional conference organiser this is what we live for: all of the meticulous planning, the committee meetings, the conference program, the work on the social programs, budgets, and sourcing and securing sponsors all leads to this one multi-day event," Bowyer said.
"It's exciting to see it all come together and we're fortunate that we have the skilled staff to be able to manage three complex programs in the one week in June."
Teams from ICMSA's offices in Melbourne, Sydney, and Brisbane will be present at the three conferences, arriving days in advance to ensure that all last-minute preparations are completed. Once the events conclude, the team will prepare to do it all again in July, with two of three international meetings for that calendar month again starting on the same day.