The renowned future-forward tech, music, film and cultural festival has revealed an impressive program for its first festival outside the US.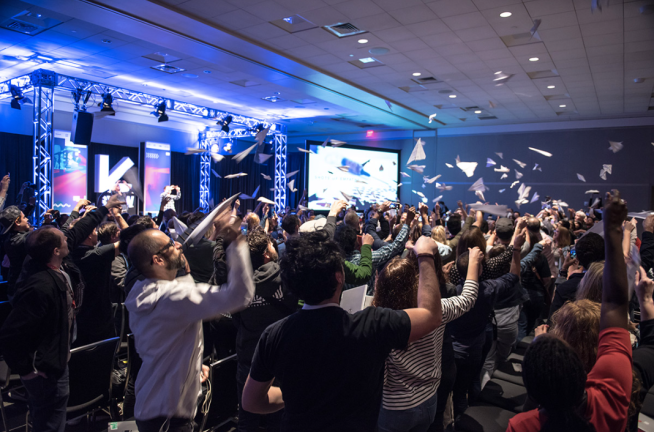 Austin, Texas' acclaimed tech, music, film and cultural festival, expo and conference, South by South West (SXSW) is headed down under for its very first event outside North America.
Taking place 15-22 October 2023 across multiple Sydney precincts and venues, the inaugural SXSW Sydney is expected to attract 27,000 visitors and deliver $24 million into the NSW economy during the week-long festival.
The festival, which has been running in the US since 1987, will see Sydney become the official home of SXSW's annual Asia-Pacific event, which NSW Minister for the Arts and Tourism Ben Franklin said would be a significant drawcard for Sydney.
"Sydney is a leader in creative and tech innovation with a global reputation for hosting major international events that capture the world's attention," Minister Franklin said.
"This world-class event will activate numerous city venues, supporting the entire ecosystem of Sydney's visitor and night-time economy while supporting jobs in our creative industries. The very best of the creative and tech industries in the Asia Pacific will be on display during SXSW Sydney, while also drawing thousands of people from around the world to enjoy our spectacular Harbour City."
The jam-packed program will bring together some of the best and brightest talent across tech and innovation, gaming, music, screen and culture, and feature the SXSW Sydney Gaming Festival, SXSW Sydney Music Festival, SXSW Sydney Screen Festival, and at the centre of SXSW Sydney, the Conference.
Taking place in multiple venues including ICC Sydney, UTS and The Powerhouse Museum, it will feature more than 400 presentations, panels, workshops, and mentor sessions, including American futurist, The Genesis Machine author, and Future Today Institute founder and chief executive officer Amy Webb as the event's first-ever keynote speaker. Joining Webb is an impressive lineup of more than 500 speakers from the likes of Adobe, Tesla, Netflix, Canva and FIFA Women's World Cup, to name just a few.
ICC Sydney chief executive officer and group director – convention centres, ASM Global (APAC), Geoff Donaghy said the venue's well-resourced team of passionate professionals were ready to welcome the diverse, discerning patrons.  
"The ICC Sydney team is looking forward to delivering this special, future-focused event," Donaghy said.
"Beyond providing an extraordinary experience for the diversity of SXSW Sydney visitors, we welcome the opportunity to collaborate on delivering a positive legacy for years to come – from the economic benefit across our dynamic city to environmental sustainability solutions and facilitating connections into our local community – every focal area of our corporate social responsibility strategy will be brought to the fore through SXSW Sydney."