Oaks Cypress Lakes Resort and Elysia Wellness Retreat hosted around 3,000 PwC Australia delegates at a five-week festival-inspired event complete with food trucks, fire pits and a gigantic Sperry tent.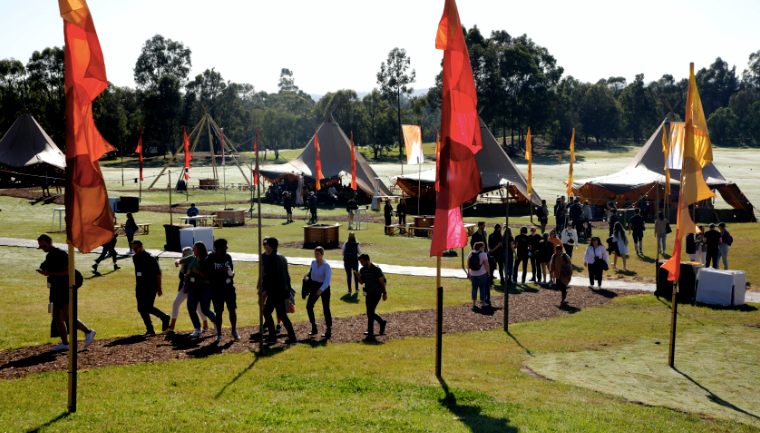 Oaks Cypress Lakes Resort and Elysia Wellness Retreat in the Hunter Valley hosted around 3,000 delegates this week at one of Australia's biggest events of 2022.
The PwC Academy Signature Experience Program 'The Outside' is a professional development program for PwC Australia's upcoming leaders and high performers, and was designed as a rolling program over a five-week period which saw 600 delegates attend each week.
The event included a purpose-built festival site to deliver an immersive daytime experience and night-time entertainment with live performances, food trucks and fire pits. At its centrepiece was the largest Sperry Tent ever produced, which housed the main plenary stage and communal tables for social mealtimes.
Exploring the four themes of Country, Self, Future and Community, the program offered a number of immersive wellness activities such as sunrise yoga, Tai chi and boxing sessions, and a menu featuring local producers and Indigenous ingredients.
The Outside event also featured more than 35 diverse speakers; the longest speaker line-up ever organised for a corporate event.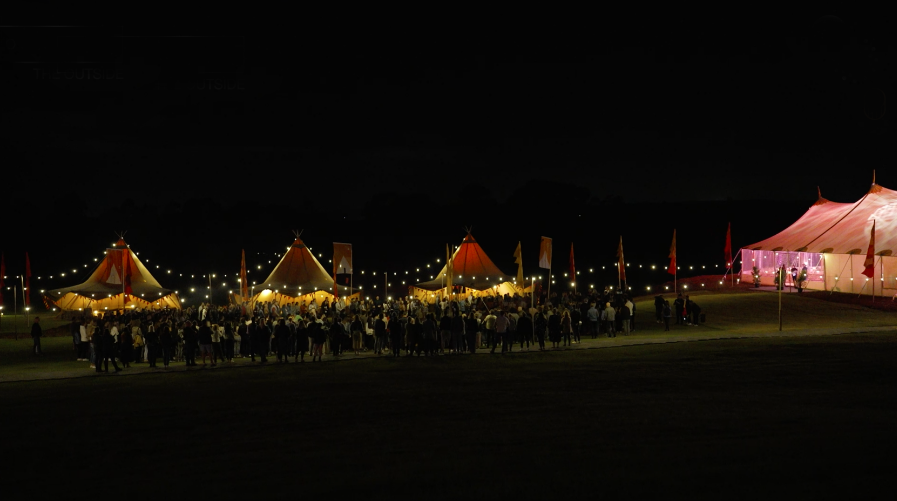 "It was an absolute honour to host 'The Outside' for the PwC team, and to work side-by-side to deliver health, nutrition and wellness sessions as part of their holistic approach to professional development," Oaks Cypress Lakes General Manager Shaun O'Bryan said.
"The scale of this event was a fantastic opportunity to work with a client with vision and to showcase our event capabilities, accommodation and wellness offering."
The event has been extremely well received with participants saying they would recommend the event to others, a result which has exceeded the PwC Signature Experience planning team's expectations.
"We are thrilled to have finally returned to face-to-face events in such an impactful way," PwC Australia partner Lawrence Goldstone said.
"It was incredibly rewarding to bring together senior associates and managers from around the country for an immersive learning program. The outstanding team and facilities across Oaks and Elysia provided an ideal hub for participants to connect and collaborate."