Now in its ninth year, TIGC23 showcases the Gold Coast as a premier business events destination.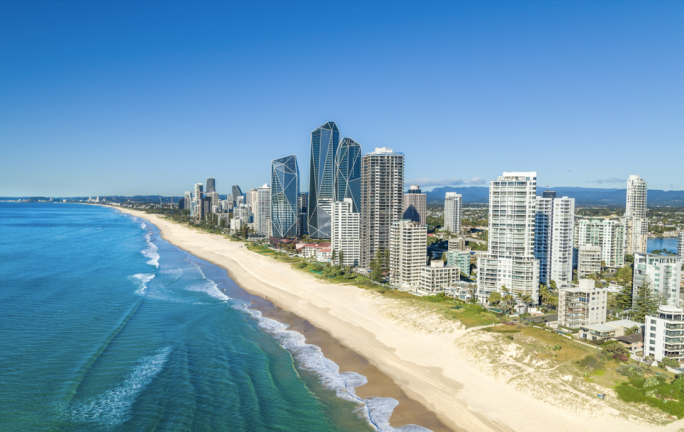 Gold Coast, QLD.
In a bid to showcase the vibrant business events potential of the Gold Coast, around 80 event planners, professional conference organisers, and media representatives from Australia, New Zealand, and South East Asia have gathered for the ninth edition of This is Gold Coast 2023 (TIGC23).
Taking place on the Gold Coast 14-16 August, the TIGC23 three-day famil program aims to provide delegates with an immersive and educational experience that highlights the region's finest venues, cultural richness, and diverse experiences that cater to meetings, conferences, and incentive groups.
Hosted by Destination Gold Coast Business Events, TIGC23 features a full-day tradeshow with more than 40 tourism partners and products at Gold Coast Convention and Exhibition Centre. Additionally, a series of networking events and activations are taking place at multiple venues across the Gold Coast, including an official welcome event at Sea World's Atlantis Precinct and a grand gala event at The Langham.
Destination Gold Coast Interim chief operating officer, Rachel Hancock, said that TIGC23 revolves around igniting imagination through creative and tailor-made events, while positioning the Gold Coast as a hub for business events with a burgeoning entrepreneurial spirit spanning various industries.
"Our city is on the move – driven by investment in new business, technology and infrastructure – which allows for event organisers to tap into the strength of these developed key sectors for partnerships and subject matter experts," Hancock said.
"TIGC23 is a key event on our annual calendar, providing the business events industry with a platform to connect with our local tourism partners with more than 900 meetings scheduled."
This year's event also coincides with the recent appointment of Destination Gold Coast's new head of business events, Brooke Campbell.
With an extensive global background, Campbell has spearheaded multifaceted programs that propelled growth in the New Zealand International Convention Centre. Campbell expressed enthusiasm about her relocation to the Gold Coast from Melbourne, aiming to promote the region's elevated business events offerings nationally and globally.
"Whether you are looking for luxury venues like The Langham, relaxing in nature by Tallebudgera Creek, or connecting with Indigenous culture at Jellurgal Aboriginal Cultural Centre, the Gold Coast has it all and makes it easy to meet on the Gold Coast," Campbell said.
TIGC event stands as a testament to the Gold Coast's commitment to establishing itself as a premier destination for business events, fostering growth and innovation within the industry, and last year's event generated $47 million in leads for the city.