Business Events Perth chief executive officer Gareth Martin reveals how your delegates can tick off every Australian experience from their bucket list in WA.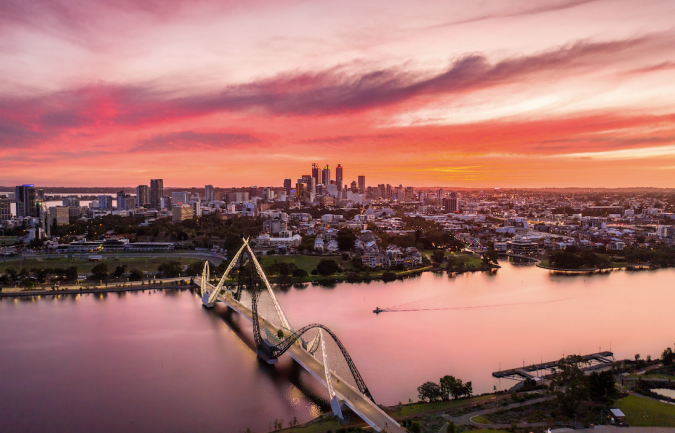 Matagarup Zip+Climb, Perth, WA.
From aquatic playgrounds and outback oases to bustling city precincts, Western Australia boasts incredible regional diversity. Whatever incentive adventures you seek in this unspoiled and slightly wild land, WA is brimming with adventure and is ready to welcome you and your delegates in.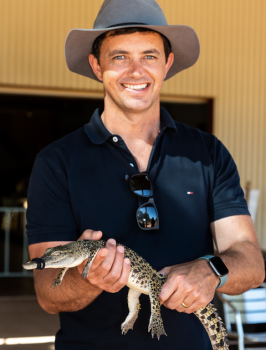 1. Australia's North West
Big, beautiful, and a billion years in the making, Australia's North West is one of Earth's last true wilderness areas. Every time I visit this region, I'm always blown away by its rich culture and history.
Our North West is home to exciting adventures; jet boat rides through horizontal waterfalls, live pearl harvests, close encounters with crocodiles, and Mangrove tours to find mud crabs with Traditional Custodians – these are just a few of the things your delegates can enjoy.
2. Australia's South West
Australia's spectacular South West is a favourite for Perth locals. It's only a two-hour drive from the city but feels a world away and can soon be accessed with direct flights from Melbourne.
Your delegates can immerse themselves in world renowned restaurants and wineries nestled amongst breathtaking coastal and forest scenery. Spend the day exploring ancient caves and learn the stories of the spirits who reside within them from local Aboriginal tour operators, then host a dinner under the ultra- visible constellations seen from the South West.
3. Destination Perth
Perth is our thriving cosmopolitan heart, where you can find a host of brand new and exciting experiences for your delegates.
One of my top recommendations is the brand new Matagarup Bridge Zip+Climb, where delegates can enjoy panoramic views of the city alongside the exhilarating rush of ziplining over the Swan River at 75 kilometres per hour! You can also host a function for up to 500 delegates on The Art Gallery of Western Australia's new rooftop. With fine dining, luxury accommodation and unique adventure all within Perth's metropolitan area, Destination Perth ticks all the boxes.
4. Australia's Coral Coast
True to its name, our Coral Coast boasts wildlife encounters, aquatic experiences, and eco-tourism like nowhere else. It's one of our top destinations for incentive programs and is one of the few places in the world that is home to two World Heritage Listed sites within one region. A crowd pleaser here is the iconic whale shark swim, or if your delegates prefer to stay dry, you can take them for a scenic flight over the Port Gregory Pink Lake.
5. Australia's Golden Outback
Covering 56 percent of WA, Australia's Golden Outback spans from the sweeping snow-white beaches of Esperance to the hub of mining history and heritage that is Kalgoorlie, and up to Mount Augustus, a monolith that is twice the size of Uluru.
If you're planning an incentive trip to this region, I'd recommend taking delegates to 'Inside Australia', one of
the world's largest outdoor art galleries, or go searching for picturesque carpets of wildflowers that bloom across the wheatbelt in Spring.