Don't miss this incredible opportunity to hear from Sarah and other industry leaders at Events Uncovered this Thursday!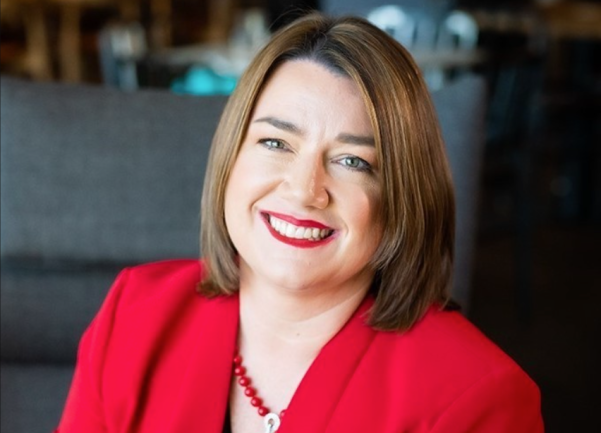 Sarah Morse.
With just two sleeps to go until Events Uncovered, now is the time to get your last minute tickets to this unmissable event which promises a comprehensive and immersive day of insightful sessions, cutting-edge event trends and ample networking opportunities.
This Thursday, 10 August at Sydney Masonic Centre – register here now and get 25% off with code SPICEVIP25
Events Uncovered is renowned for assembling the best and brightest minds in the events industry, and Sarah Morse is the perfect addition to this year's incredible speaker lineup.
A dynamic and captivating storyteller, Morse is a motivational keynote speaker and healthcare professional whose twenty-year career as a nurse and humanitarian has taken her around the world, giving her a unique perspective on human connection and its power to literally save lives.
Through her personal experience of burnout, Morse believes that empowering people to thrive in the workplace is pivotal to a healthy workforce and in her closing keynote 'Cultivating a culture courage', she will share her story and actionable strategy for building a healthier working culture.
"I am so looking forward to Events Uncovered and I can't wait to deliver my closing keynote message to encourage event professionals to think about burnout and inspire them to Cultivate a Culture of COURAGE in their workplaces so that they can THRIVE," Morse said.
Morse has worked with a variety of businesses and organisations, including Virgin United, World Vision, Australian College of Nursing, Transport NSW, Women's Economic Forum, Sydney University, and many more.
She is also the founder and director of Unchained Solutions, a social enterprise inspiring Australians to make an impact on modern slavery, with ten per cent of all her speaking fees going towards anti-slavery projects.
With a gift for motivating and empowering others, Morse's passion is evident in her infectious energy and dynamic speaking style and her impactful closing keynote will undoubtedly resonate with event professionals of all levels.
Don't miss out – register now with SPICEVIP25
If you're passionate about the event industry and aspire to create extraordinary experiences for your attendees, Events Uncovered is a must-attend event, and Sarah Morse's closing keynote will be one of the highlights of the Spice Knowledge Sessions.
Don't miss this incredible opportunity to learn from Sarah Morse and other industry leaders, as they share their expertise and insights at the most anticipated event professional conference of the year.
Get ready to be inspired, enlightened, and equipped to take your event planning career to new heights!