The extra capacity will also see the airline resume its service to Christchurch and get back to operating at pre-pandemic levels.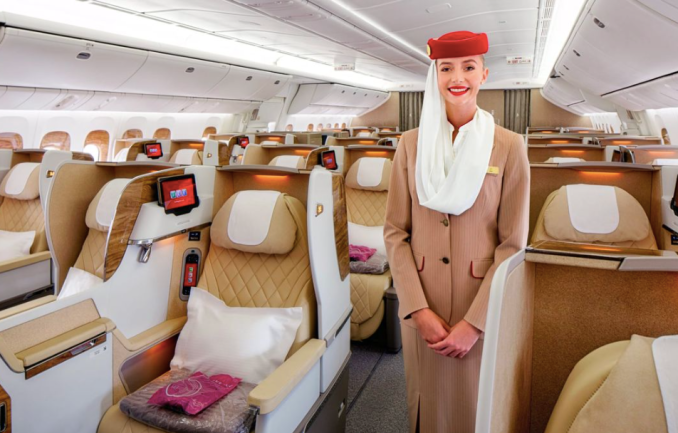 In response to high demand, Emirates is set to boost its services between Australia and Dubai to 63 flights per week with the addition of a third daily service from Melbourne via Singapore from 26 March and a third direct service from Sydney from 1 May.
Flight EK416 will take off from Dubai at 9:30pm, landing in Sydney at 5:20pm the next day, while return service EK417 departs Sydney at 8:10pm and arrives in Dubai at 4:30am the next morning.
In addition to its two current daily direct services, Melbourne's third Dubai service will travel via Singapore, with flight EK404 leaving Dubai at 9:15pm, landing in Singapore at 8:50am the next day before taking off for Melbourne at 10:25am and arriving at 8:35pm.
The two new services will operate on Boeing 777-300ER, offering economy, business, and first class seats.
The extra capacity will also see the airline resume its service to Christchurch, with flight EK412 departing Dubai at 10:15am and landing in Sydney 7am the following day before continuing onto Christchurch a short time later at 8:45am and arriving at 1:50pm.
Emirates divisional vice president Australasia, Barry Brown, said the extra services will provide more than 500,000 extra seats between Australia and Dubai every year.
"To have the two cities operating back at pre-pandemic frequencies is a phenomenal milestone in our restoration of Australia capacity and testament to our longstanding commitment to flying down under," Brown said.
The airline announced just last week that it is introducing an additional daily service to Brisbane.