With the launch of the BE Purposeful campaign, ChristchurchNZ reaffirms its commitment to driving transformative change in the business events industry.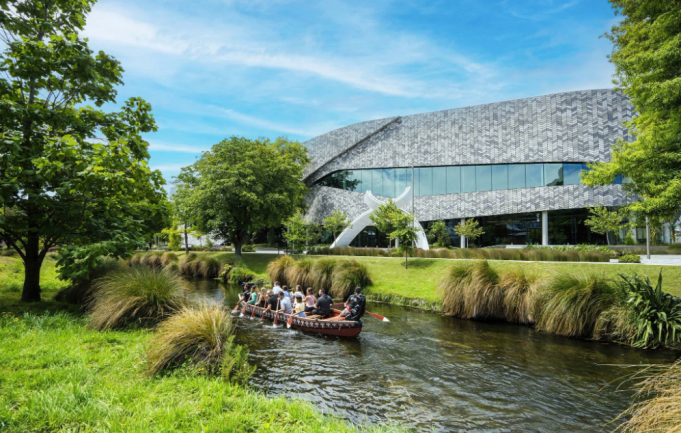 Christchurch's economic development and tourism agency, ChristchurchNZ, has introduced a new initiative to help business event organisers create purposeful and sustainable events.
Unveiled at MEETINGS 2023, ChristchurchNZ's BE Purposeful awareness campaign and dedicated website offer a wealth of ongoing resources and practical tools to assist clients in planning events responsibly.
ChristchurchNZ head of business events, Megan Crum, emphasised the transformative potential of business events and their ability to leave lasting legacies when approached with intention.
"New Zealanders and international visitors value our natural environment, and Christchurch city is making moves to become the most sustainable place possible – especially in its events and conferencing sector where our partners are invested in sustainability," Crum said.
"As a new city we are innovative, and the city has been redesigned to embrace purposeful business events. We embrace welcoming visitors to our city through manaakitanga and our commitment to protecting our natural environment.
"We can connect business event organisers to a wide range of suppliers who are passionate and purposeful."
The Christchurch business events community works collaboratively to promote sustainable practices and support event organisers in making conscious choices. This includes sourcing local suppliers, minimising waste, measuring environmental impact, and creating socially inclusive and culturally diverse gatherings.
Delegates are also encouraged to give back to the community through various initiatives such as native tree planting, wildlife conservation, wetland restoration, and equipment building for schools.
The website offers plenty of inspiration and practical advice on how to infuse purpose, meaning, and sustainability into events and experiences that align with sustainable values and contribute positively to the local community and environment.
By promoting purposeful and sustainable gatherings, Christchurch aims to position itself as a global leader in hosting events that leave a positive and lasting impact, reflecting the city's innovation and commitment to a sustainable future.